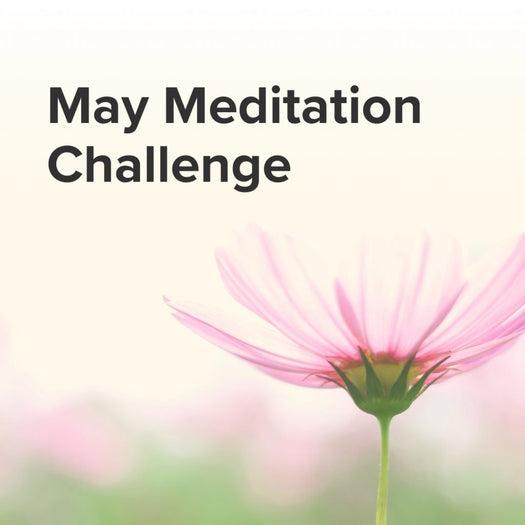 For a mindful month of May, we've decided to host a 3-week meditation challenge where all participants will have
free access to our full collection of 100+ Guided Meditations!
What's in it for YOU:
Enjoy $50 off a Muse device for joining
Build your meditation practice with free access to our 100+ Guided Meditations for 1 month

Weekly motivational and educational mindful tips from leading experts

For every friend you invite that completes the challenge, you'll receive an additional free month of subscription
PRIZES:
Win free access to our Guided Meditations following the challenge.

For every member in your group that completes the challenge, your group will receive an additional free month of subscription

The opportunity to win

1 of 5 Muse 2 prize packs

that include: a Muse 2, Bose headphones, Muse Hardcase, and 1 yr subscription to Premium Content

($700 USD Value)
How to Join:
Step 1: Sign up + invite your friends. Up to 12 friends can be added to your group using the form below by May 12, 2019.
Step 2: Meditate every day during the challenge. No minimum time required. No Muse device required.
Step 3: BONUS – Earn 200 meditation minutes and be entered into a draw for 1 of 5 Muse 2 prize packs!
Important Dates:
Challenge Dates: May 13-31, 2019

Winners Announced: June 6, 2019
Questions? Comments? Tips? Join the conversation here.
Featured Mindful Experts:
Week 1: Dr. Gillian Mandich
Dr. Gillian Mandich has a Ph.D. from Western University in Health Science, and her primary areas of research are happiness and health.
She is the founder of The International Happiness Institute of Health Science Research, a top-rated keynote and TEDx speaker, appears regularly as the resident Happiness Expert on The Social and Breakfast Television, and writes for numerous print and online media.
Week 2: Dr. Chris Winter
Dubbed "The Sleep Whisperer" by Arianna Huffington, Dr. Chris Winter has been involved in the field of sleep medicine for twenty-five years. A fully board-certified neurologist and double board certified sleep specialist, Dr. Winter has been helping individuals sleep better through his private clinic, group consultations, work with professional athletes, and dynamic media presence.
His first book, The Sleep Solution: Why Your Sleep Is Broken and How To Fix It has received high praise both in the United States and internationally as a fresh and effective approach to a growing problem.
Week 3: Elisha Goldstein
Elisha Goldstein, Ph.D. is the co-founder of The Center for Mindful Living in West Los Angeles and creator of the 6-month coaching program A Course in Mindful Living.
He is a psychologist, author and speaker who synthesizes the pearls of traditional psychotherapy with a progressive integration of mindfulness to achieve mental and emotional healing.