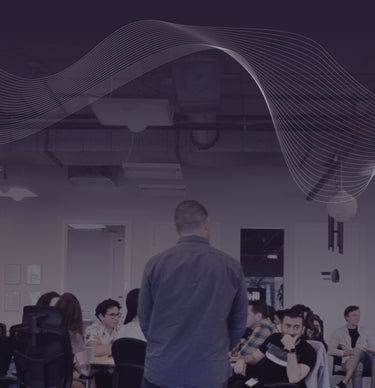 Working at Muse
Are you looking to join a group of highly creative, innovative, and collaborative individuals? Do you have experience creating a new experience paradigm? Do you enjoy working with emerging technologies or new interfaces?

If yes, you're in the right place!
View Open Jobs
You're a good fit if you:
You get the start-up environment. There is an all-hands-on-deck work ethic so you will be stretched beyond your role.

You work well in our hive-like teams: small, highly collaborative with a strong sense of ownership.

You want to work for a higher purpose organization who is committed to the power of brain health and mindfulness and making a change in the way people live their lives.
WHY JOIN US?
Grow in a dynamic work environment
Our collaborative culture is an extension of our vision to empower personal transformation to improve lives and change the world.
We have a flexible working environment, work from home options (even beyond the current circumstances), a great benefits package, weekly team meditations and Zoom yoga, and a commitment to keeping connected while working apart.
You'll be joining a team passionate about making a difference.