Go Back
Featured Muse Meditation Teacher: Lisa Wimberger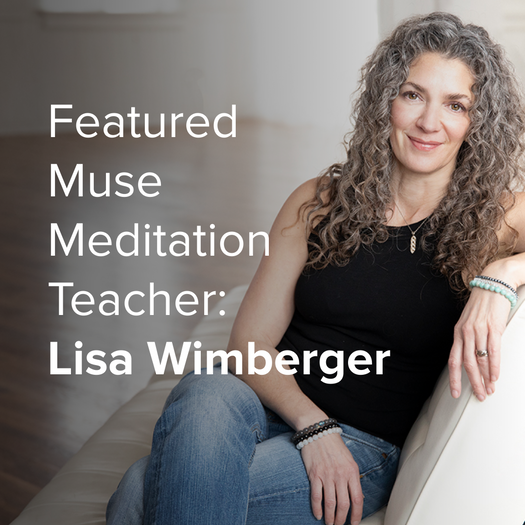 Lisa Wimberger is the founder of the Neurosculpting® Institute and co-founder of the NeuroPraxis App. She's also one of Muse's Guided Meditation Teachers. Her inspiring meditations can be found in the Calm, Sleep & First Responders Collections in the Muse app. Her specialty? Using breath and body meditations to help first responders cope with stress, on and off the job, and with the physiological effects of trauma.
Read about Lisa's meditation journey in her Q&A below.
How did you first discover meditation? Who or what inspired you to meditate?
I first was exposed to meditation from my older brother when I was 12. It was like I was a fish to water. I became a daily meditator with quite a regimented practice. I was so intrigued with my own inner world. I never stopped. This will be my 41st year of meditation practice.
 

View this post on Instagram

 
What's a valuable lesson or insight you uncovered during your meditation journey?
The lessons never really stop and are far too many to note. But what does stand out is the wonderment that never stops when one takes time to inquire deep within, create stillness, and cultivate a relationship between mind and body. I have uncovered pieces of myself that might otherwise remain hidden under life's busyness.
What's your favorite meditation technique and why?
Neurosculpting is my favorite technique because it's not just for relaxation, it uses neuroplasticity principles to help me rewrite the patterns of my brain quickly and efficiently. It's potent, efficient, and creates fast and lasting changes. It's the only form I use anymore.
Learn how to make brain changes that stick with Neuroplasticity 101
About Lisa
Lisa Wimberger is the founder of the Neurosculpting® Institute and co-founder of the NeuroPraxis App. She holds a Master's Degree in Education, a Foundations Certification in NeuroLeadership, and Certificates in Medical Neuroscience, Visual Perception, and the Brain, and Neurobiology. She is the author of seven books on neuroplasticity and stress management, including NEW BELIEFS, NEW BRAIN: Free Yourself from Stress and Fear, and NEUROSCULPTING: A Whole-Brain Approach to Heal Trauma, Rewrite Limiting Beliefs, and Find Wholeness. She runs multiple companies and has over 60 international franchises. Lisa still runs a private meditation coaching practice teaching clients who suffer from emotional blocks, stress disorders, and self-imposed limitations. She is a keynote speaker and a faculty member of Kripalu Yoga and Meditation Center, the Law Enforcement Survival Institute, Omega Institute, and 1440 Multiversity. Lisa began her meditation practice at age 12. Hit by lightning at age 15, and clinically flatlined on multiple occasions, Lisa uses her traumatic experience as a vehicle for transformation. Lisa studied Ascension training for four years with Ishaya monks, completed four years of psychic awareness training, applying the tools of the Berkeley Psychic Institute, and is trained in Autogenic Hypnosis. Lisa teaches audiences ranging from corporate leaders to FBI and Secret Service. To date, Lisa has taught the tools of emotional regulation to thousands of law enforcement personnel and first responders across the country.