Go Back
The Perfect Gift Guide For Health & Wellness Lovers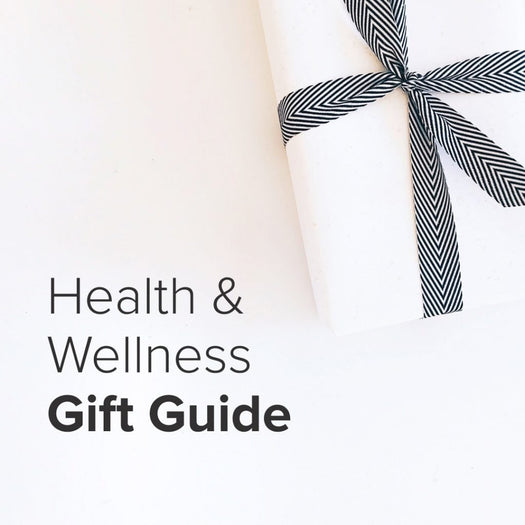 Take the edge off the holidays with these health and wellness gifts for your loved ones who already are (or really need to be) centred and calm in a stressful time of year.
Designed for home or office, the Ember Mug does more than simply keeping your coffee hot. This smart mug allows you to set an exact drinking temperature so that your coffee is never too cold, or too hot.
But that's not all. Ember then maintains your chosen temperature for 1.5h with the smaller 10 oz Ember Mug and for 80 minutes with the Ember Mug 14 oz. so that your drink always stays at an optimal temperature.
Many weighted blankets use other materials to add density–leading to an uneven heaviness that can shift with use–but the Napper by Bearaby ($259) is nothing but plant-based tree fabric, ensuring an even, comforting weight that can help you get a night of better sleep.
The Napper's "chunky" weave ensures it doesn't get too hot, and its weight is customizable (Bearaby suggests the blanket should be 10% of your body weight.) The cotton used in the blanket is sustainably farmed, so you can feel good about your purchase.
Go the extra mile this holiday season with the world's first self-cleaning water bottle and water purification system. The LARQ Bottle uses patented UV-C technology to purify your water and bottle at the touch of a button.
The bottle intelligently turns on every 2 hours to purify both the water you put inside as well as the bottle surface itself. The UV-C light eradicates biological contaminants by destroying their DNA. In addition, it will keep cold water chilled for up to 24 hours.

Meditation has proven health and wellness benefits but it can be tough to measure your success with it. Muse 2 ($299.99), the brain-sensing headband, uses a sophisticated series of sensors to track your brainwaves and give you real-time feedback on how calm or busy your mind is as you meditate.
The headband itself is great, but it's only half the story. The Muse Guided Meditation Bundle ($424.98) comes with a 1-year subscription that includes a wealth of guided meditation practices by top meditation experts, as well as dynamic soundscapes that react to your brainwaves to help you focus and find calm.
Perfect for someone in your life who's interested in meditation but doesn't know where to start.
Essential oil diffusers have taken the world by storm by filling your home with pleasant aromas. If there's someone on your list that hasn't yet taken the plunge, you can't go wrong with the Stone Diffuser from Vitruvi ($83.00).
Made from high-quality porcelain, the diffuser comes in a variety of aesthetically pleasing colors.
If you know someone who suffers from headaches and has tried everything to alleviate their pain, they'll appreciate the Peppermint Halo Roll-on ($28) from Saje. Apply the blend of essential oils to the crown when a headache comes on, or to the neckline for a soothing effect.
The best way to end a day is with a long soak in the bathtub, and Maude's Luxury Tub Kit ($32.00) transforms your humble tub into a five-star calmness resort. This beautiful set includes bath salts infused with a special Maude blend and coconut milk soak for the ultimate relaxation of the person on your list who deserves a break.
It can be tough to find the right yoga mat–so much of the search is up to personal preference. What is ideal for one person might be too thin for another.
A mat that is more than ¼ thick can leave you feeling unconnected to the earth or even unbalance you in tree pose. Portability matters too: how easily can you roll it up, and how small is it when you do?
The Manduka PRO Yoga Mat ($120) is the Cadillac of yoga mats: grippy and dense, with moisture preventing construction to keep it from getting too funky. It even rolls up nice and tight for easy carry to and from the studio.

These are just a few of our suggestions but there's a whole world of wellness out there. Check out these other gift guides we love and add them to your list.
See our other Gift Guides: