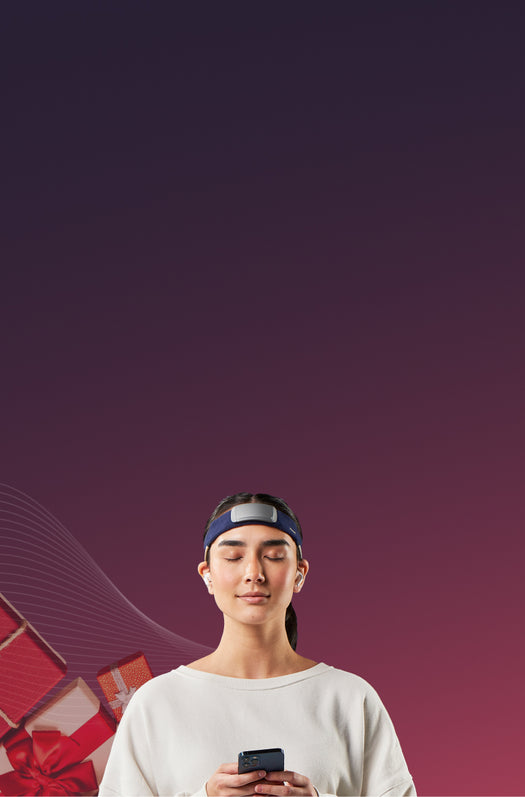 Train your brain & find your focus
Unlock your brain in just a few minutes a day with the world's most accurate mobile EEG device.
At-home biofeedback training 
Muse is a research-grade EEG headband that acts as your personal meditation coach. Advanced sensors accurately measure your biosignals, while gentle audio cues deliver real-time feedback to bring your focus back to the present.
Track
Muse's sensors passively measure your brain activity, heart rate, breath, and body movement. Refer back to this data whenever you want.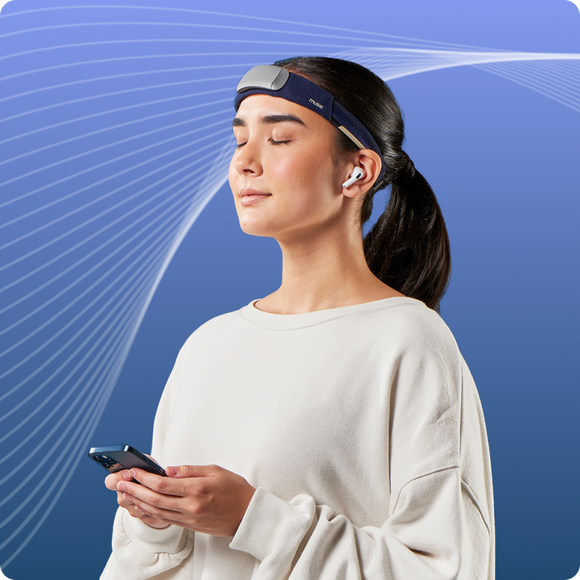 Train
During the session, Muse gives you real-time audio feedback based on your brain activity, teaching you how to master your mind and gain more control over your focus.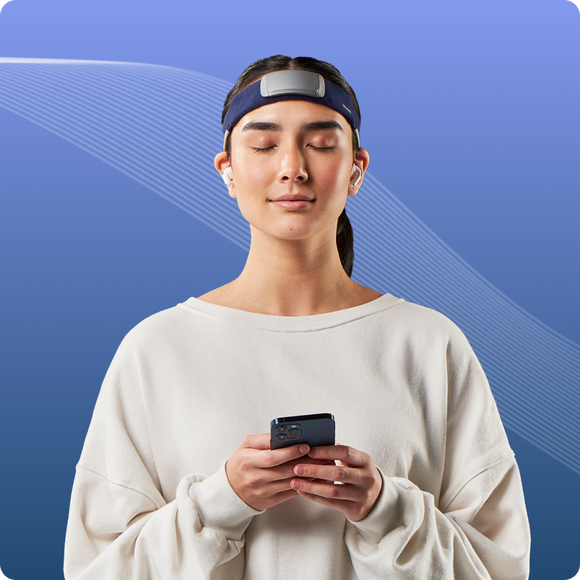 Transform
Studies have shown that over time this practice can improve your ability to focus, reduce stress, and enhance self-awareness. 
Learn how it works
Life without Muse
Lack of focus & productivity
Mind wandering / mental noise
Interrupted sleep
Anxious & restless thoughts
Inability to wind down & relax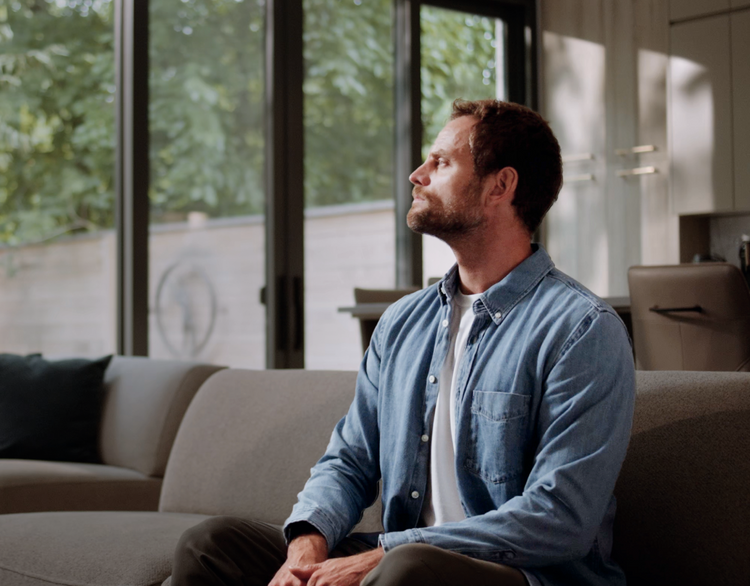 Life with Muse
Better focus and clarity*
Better able to handle stress*
Feeling calmer and 
more relaxed*
Better emotional regulation*
20% better sleep quality**
Data-driven insights & progress in real time
Train your brain with biofeedback
See your brain activity after every meditation
Track how much time you spent in a calm, focused state
Understand how many times you lost focus while meditating
Use insights from the Muse app to improve the quality of your meditation practice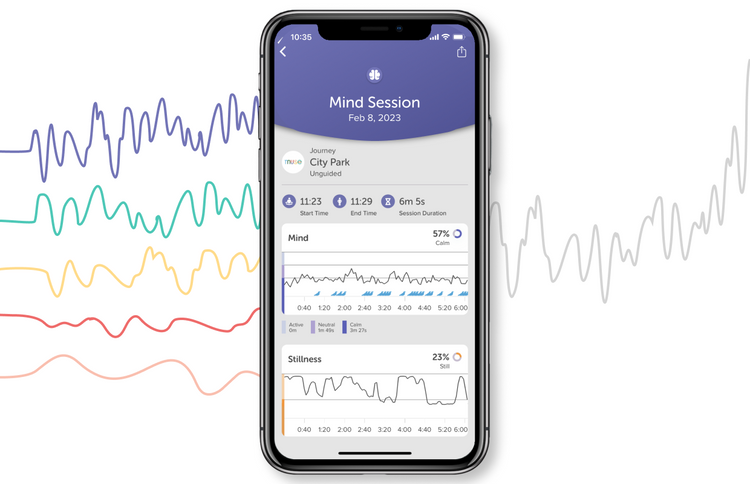 EEG-POWERED SLEEP
A sleep lab at home
Your Muse headband is more than just a brain training coach. At night, it guides you into a deep, restful sleep by responsive bedtime stories designed to help you shut off your busy mind and prepare you for bed.

Muse's sleep experiences use innovative smart-fade technology to cue your brain to sleep, and fall back asleep if you wake up through the night.

Plus, it tracks how deeply you sleep and the time you spend in different sleep stages and positions, so you can use these insights to build strong sleep habits that last.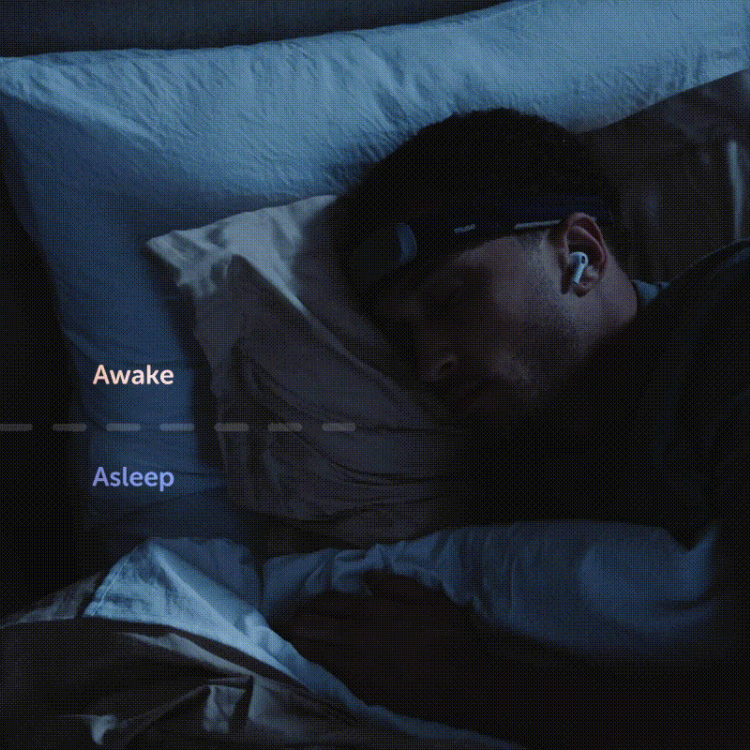 Master your mind with expert content
Start today by downloading the Muse app.
500+ expert-led guided meditations
Dashboard view of progress and rewards 
At home sleep lap, with sleep score
Courses and collections for specific life situations