Accelerate Your Learning
The Muse app receives real-time data on your brain and body signals from sensors in your headband and translates them into peaceful weather sounds.
During your meditation, these gentle audio cues give you immediate feedback on your heart rate, breathing patterns, body movement and brain activity.
This powerful training technique teaches you to adjust your meditation practice in real-time, guiding you towards deep focus and concentration in every practice.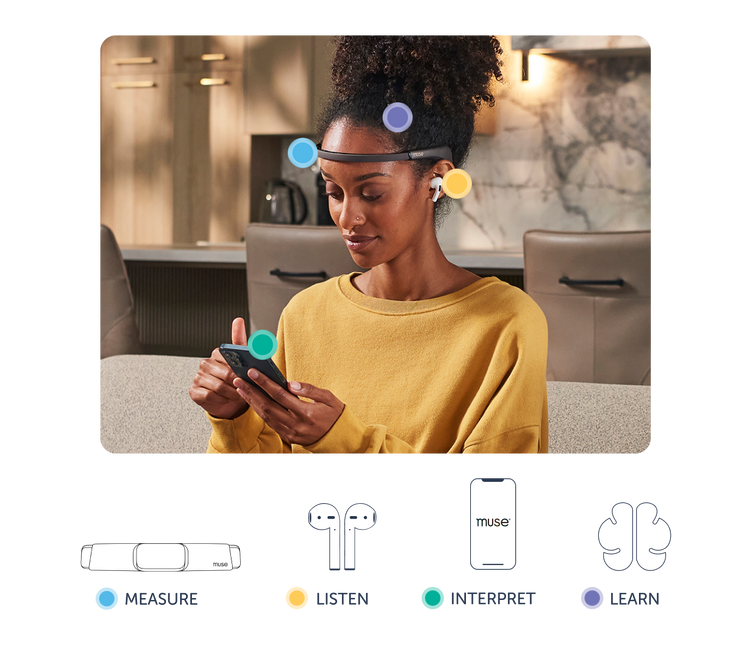 Discover Your Meditation Style
Explore a range of biofeedback meditations designed to teach you the foundations of mindfulness.

Whether you want to reduce stress, improve focus, or optimize your performance, each unique practice provides tailored feedback to help you build the skills to achieve your goals.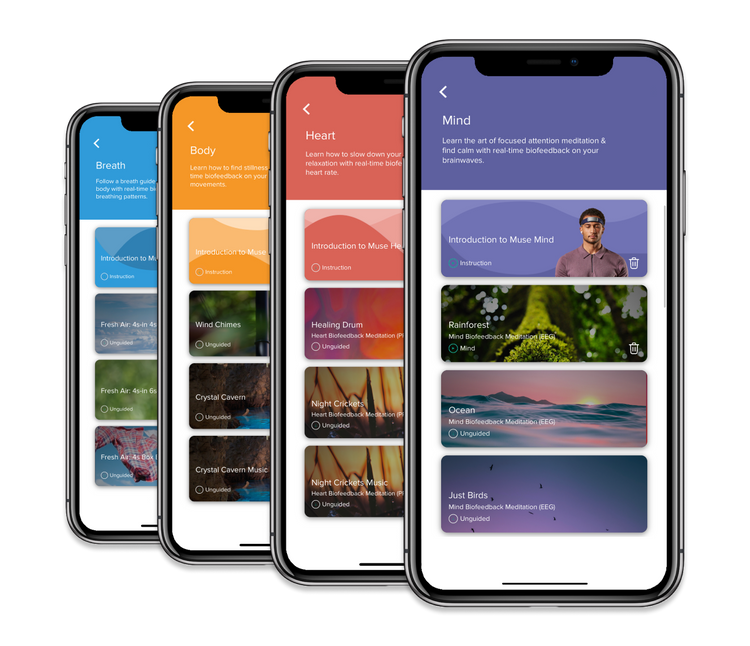 Mind Meditations
Learn the skill of focused-attention to boost mental acuity, and sharpen focus.
Heart meditations
Learn how to slow down your heart rate to optimize performance and reduce stress.
Body Meditations
Learn the art of stillness to support a grounded and centred practice.
Breath Meditations
Learn how to pace your breath to either energize or relax your mind and body.
Get Instant Reports On Your Brain Activity & More
Track Your Meditation Progress & Earn Rewards
The Muse app processes data in real-time and records this information for you. At the end of each meditation, you will see an easy-to-read graph highlighting how much time your brain spent in calm, neutral, and active states.

The more time you spend in a calm state, the more points and birds you earn. These rewards also make it easy to stick with your mindfulness routine and help you see how you're improving over time – confirming that practice does in fact mean progress.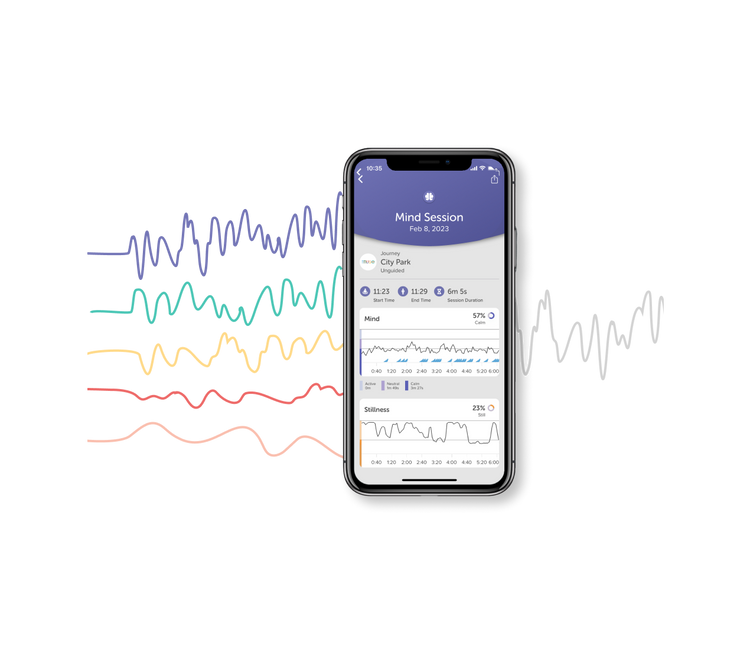 Immersive Sleep Experiences & Insights For Your Best Rest Ever
With the Muse app, you also get immersive sleep experiences to help you achieve your deepest sleeps ever.
Plus, get insights into:
EEG Sleep Tracking: See how long you're spending in light, deep, and REM sleep stages
Sleep Score: Monitor & improve your sleep efficiency through your personalized sleep scores
Deep Sleep Insights: Measure the total quantity and intensity of your deep sleep plus gain insights on how deeply your brain is resting
Position Tracking: Whether you're a back, side, or front sleeper, get deep sleep support and learn how to catch your best ZZZ's through sleep position insights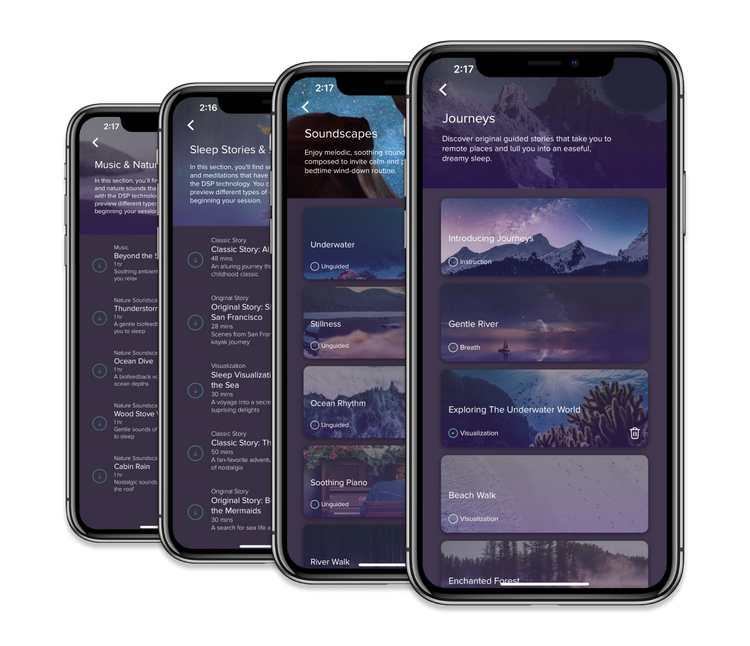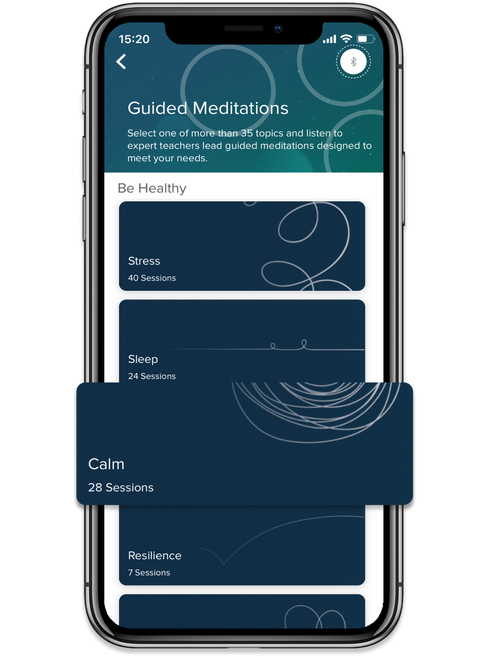 Premium Feature
500+ Guided Meditations
Meditations from renowned meditation instructors on themes geared toward sleep, performance, stress reduction, happiness, and more.
Calm

Sleep

Stress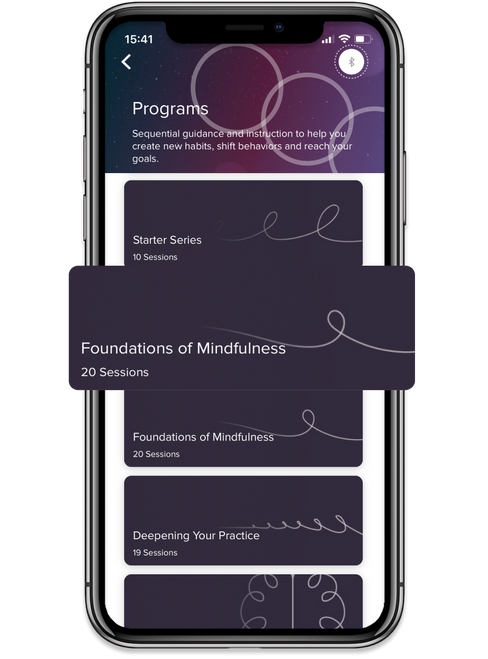 Premium Feature
Step-By-Step Programs
Expert led programs teach you the basics of meditation, help you deepen your practice, and teach you the neuroscience of mindfulness.

Neuroscience & Well-Being

Habit Change

Happiness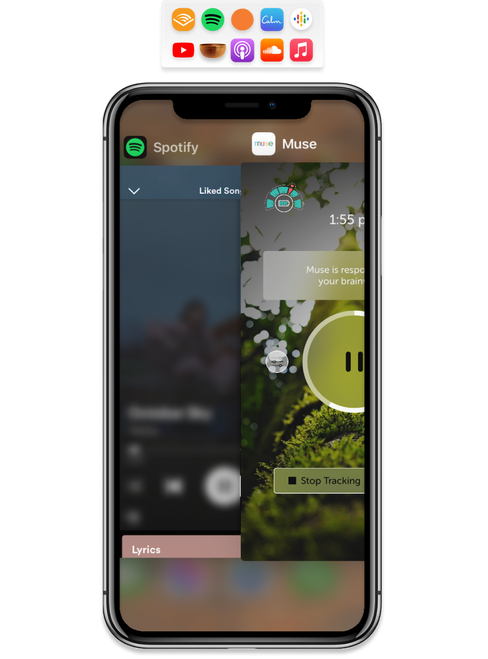 Premium Feature
Unlock 1000's Of Ways To Muse
Use your Muse with your favorite apps & layer real-time biofeedback on top of external music, meditations, podcasts, and more. Afterwards, receive post-session reporting to see how your brain & body responded.

Spotify

Insight Timer

Audiobooks
Use Muse with Your Favorite Apps
With Biofeedback+, you can pair your Muse with your favorite meditation apps, music players, audiobooks, podcasts, and more.
Get More With Premium