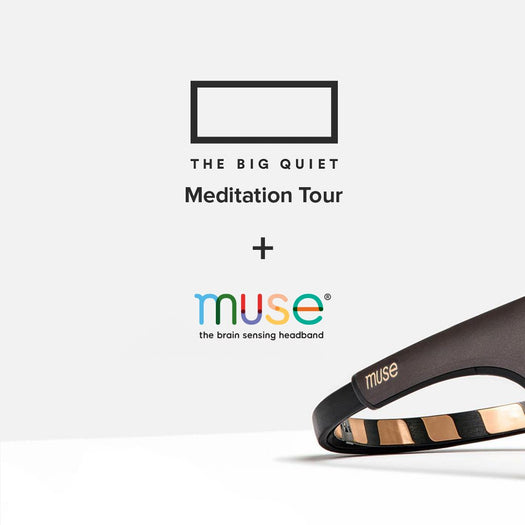 Hey Musers
Do you want to be a part of a unique mass meditation sound experience, with surprise guest musicians, group-powered vocal toning, breathing exercises and break-out community conversations?
We've partnered with @thebigquiet on their 2019 meditation tour to produce a unique meditation collection with Big Quiet founder @jesseisreal, and will be joining them onsite in La, SF, and NYC!
We're giving away a pair of tickets to 3 lucky winners.
Events are:
Oct 6 @ Masonic Lodge at Hollywood Forever Cemetery – Los Angeles, LA

Oct 15 @ The Rotunda – Oakland, CA

Oct 25 or Nov 4 @ The Guggenheim New York, NY
HOW TO ENTER:
1. Make sure you and your friend are following us (@choosemuse) on Instagram
2. Tell us which event you'd like to attend (LA, NYC, SF)
3. Tag who you'd bring with you
.
Winner will be announced Sept. 20, travel and accommodation not provided, event tickets only!
⁠