Go Back
Experience the Muse Meditation Cave: Brain-Powered Illumination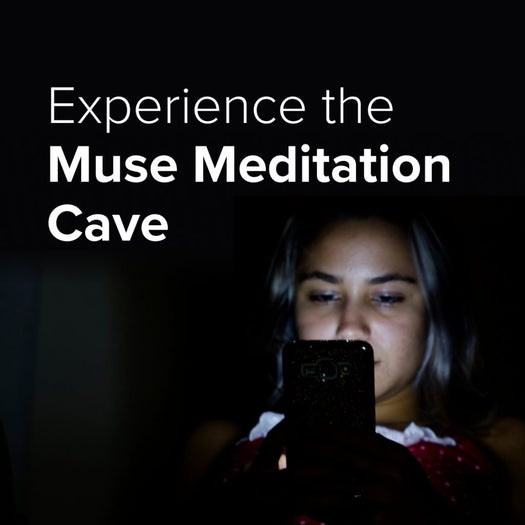 Ever wondered what it feels like to light up a cave with the gentle glow of your own brainwaves? Using Muse: the brain-sensing headband and Nanoleaf light panels, we created an out-of-this-world meditation experience for Nature Nocturne and the Canadian Museum of Nature for their special BRAIN: The inside story exhibit. Introducing the Muse Meditation Cave!
The Brain exhibit focused on 21st-century research and technology and offered a new perspective and keen insight into the complexity of the brain as a remarkable organ, how it has evolved, and how you have the power to enhance your own brain.
Exhibit explorers entered into the Muse mediation cave and were able to experience firsthand a visual and auditory experience like no other. Participants in the group meditation sat around a glowing Nanoleaf paneled pyramid that directly responded to their own brainwaves through their Muse headband. As they started to meditate, both the gentle sounds of rain as well as the colorful glow of the panels filled the dimly lit cave.
The volume of the rain, the sounds of birds chirping, and the fluctuations in the panel colors reflected how calm and focused they were able to be.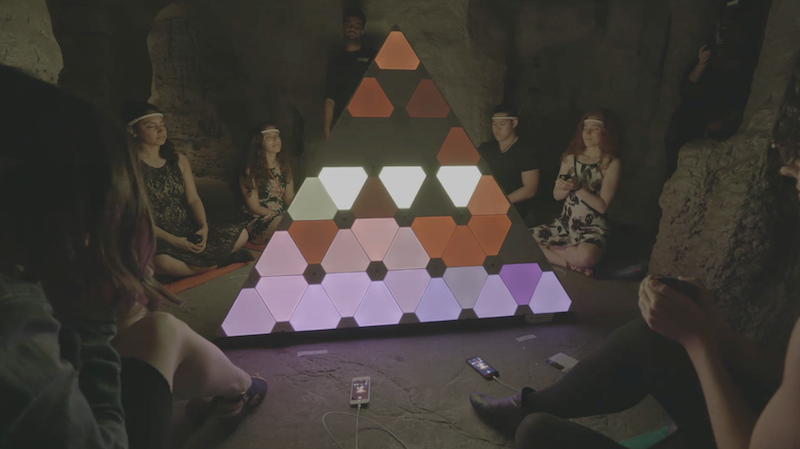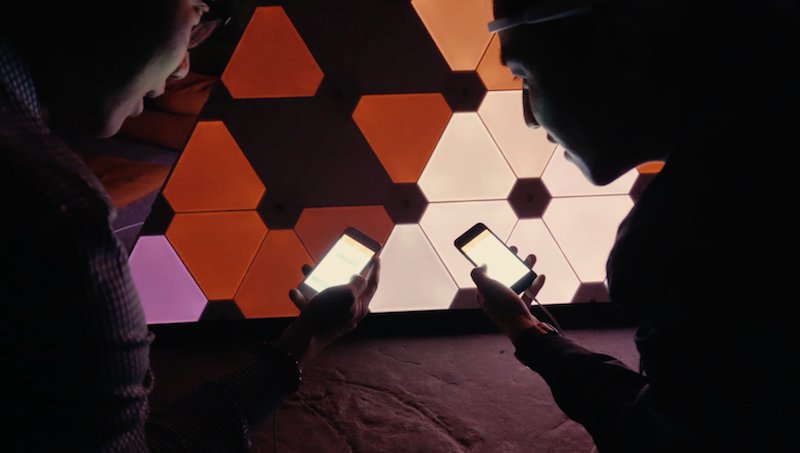 After the meditation, users were then able to reflect and compare their sessions as monitored from the Muse headbands to see how long they were able to remain in the different mental states of calm, neutral, and active.
Interested in experiencing Muse at home for yourself? Learn more here. Interested in having Muse come to your wellness space for an unforgettable mindful tech experience? Send us a note at press@interaxon.ca.