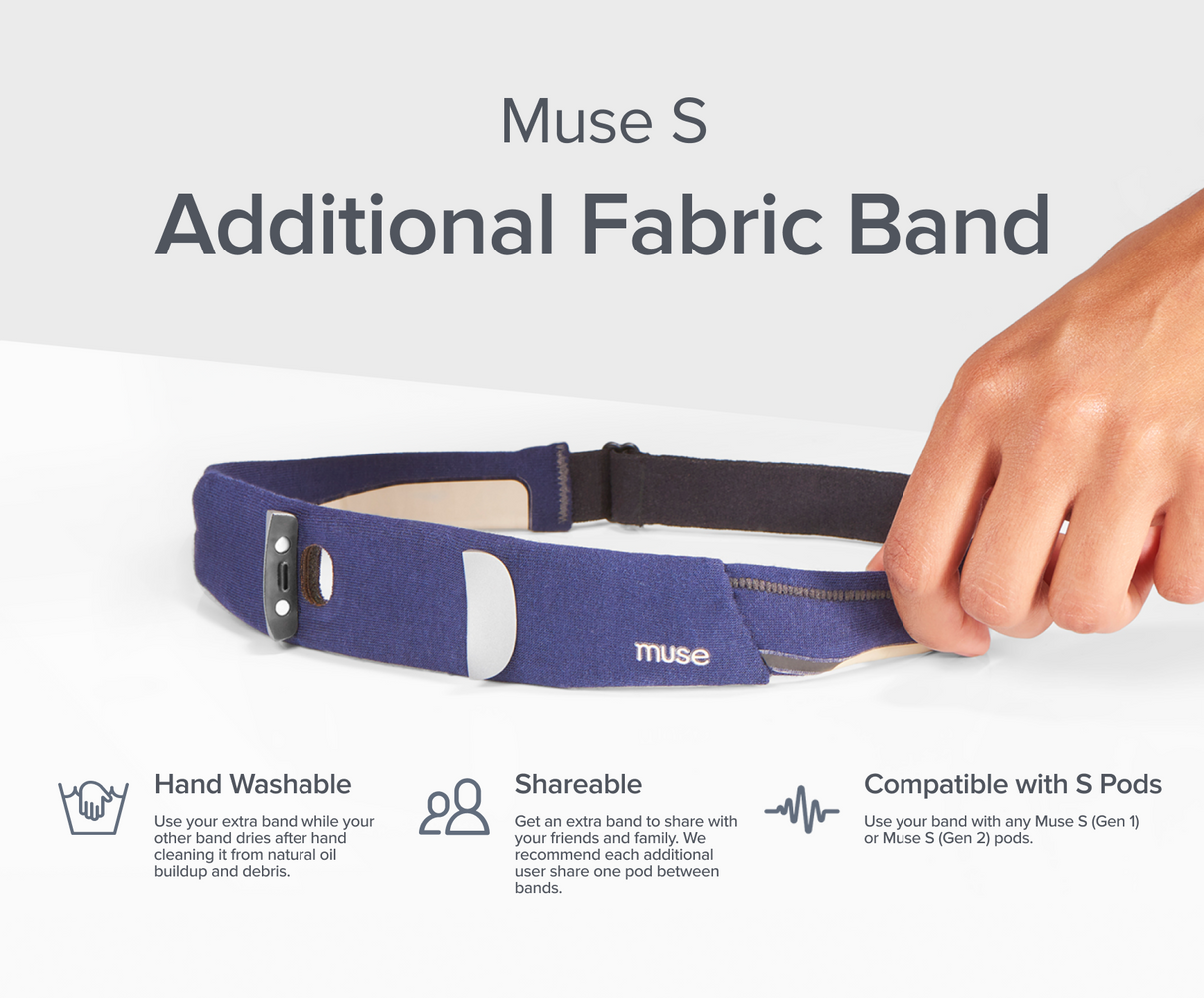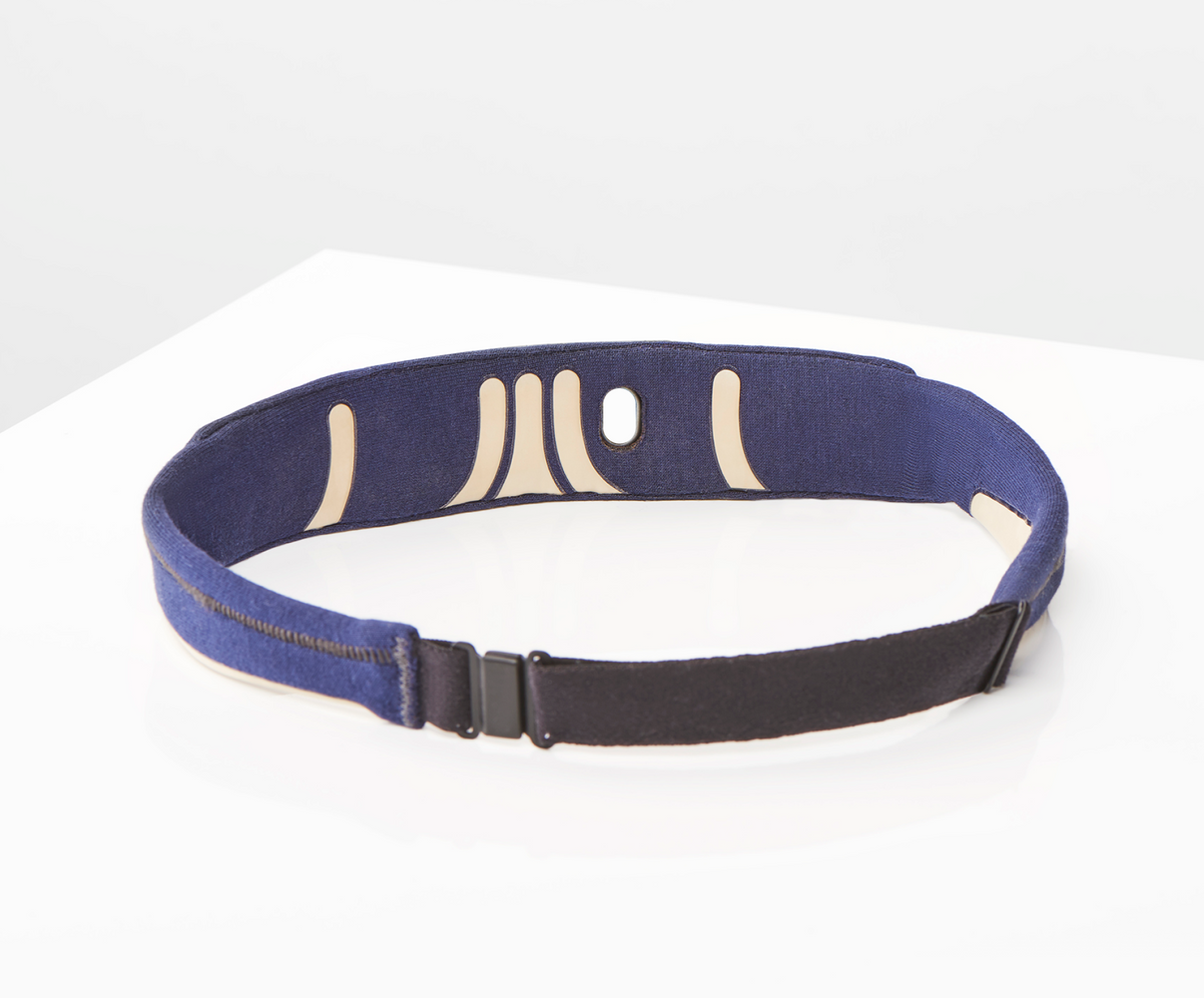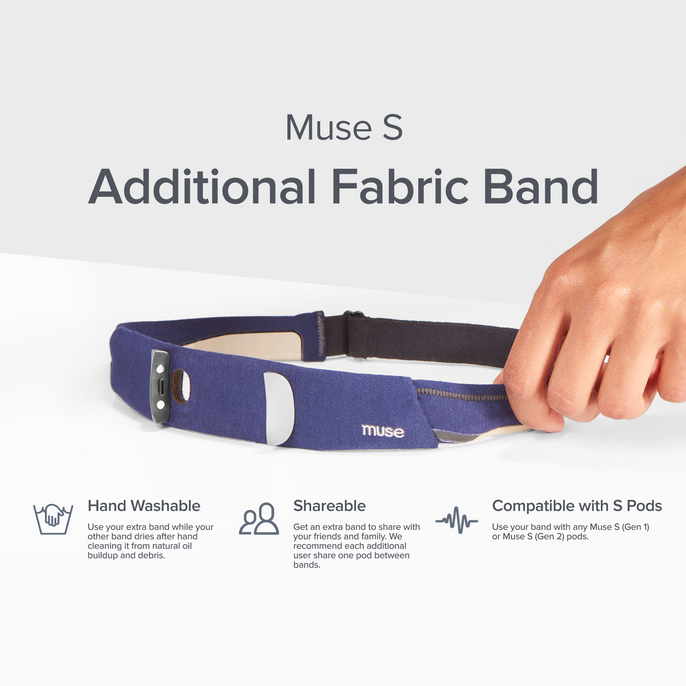 Hand-Washable

After hand washing your band to keep it clean from natural oil buildup and debris, an extra band can be used with your pod until your other band can fully dry.

Shareable

Share a band with your friends and family. We recommend each additional user share one pod between bands.

Compatible with All Muse S Pods

Use your band with any Muse S pod. To find out what the difference is between a Muse S (Gen 1) bands and Muse S (Gen 2) bands click here.

Band Only (Pod Not Included)


✔ Plush, Breathable Fabric


✔ Travel-Friendly


✔ Weight: 0.5lbs


✔ Material: Stretch Fabric


"Great product if you want to learn the basics of meditation and very cool to be able to have feedback on your sessions!" - Bruno Echagaray R.
Muse S (Gen 2) Additional Fabric Band
$79.99 USD