Go Back
Common Meditation Myths and Misconceptions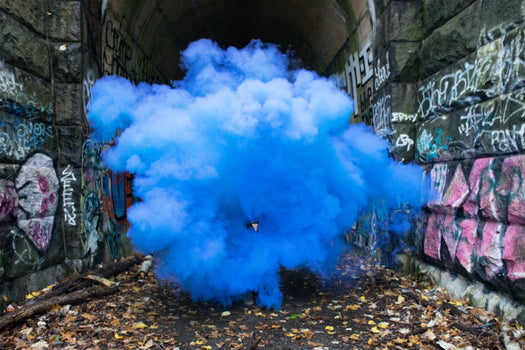 If you believe that meditating requires prolonged sitting in a cross-legged position, you are not alone. This perception is held by most people in the US, and was revealed to be a barrier to commencing meditation in findings published in Nursing Research. In fact, only 8% of Americans engage in a meditation practice, per the National Institutes of Health. Meditation myths and misconceptions inhibit choosing to undertake a meditation (or mindfulness) practice. That's truly sad. Some common meditation myths and misconceptions are described below.
Myth Number 1 – Meditation Requires Maintaining One Physical Position
Not only is it unnecessary to sit for an extended period in one position, walking or exercising while meditating is perfectly fine. The aim of meditation (and mindfulness) is to relax the mind and clear it of thoughts. Whether the meditating individual focuses attention on "Om" (a common mantra in Hindu-based meditation) or a specific visual point in the room, the normal pattern of thinking is changed during the meditation session.
Alpha brain waves are increased during meditation (as opposed to the beta waves that predominate during thinking), and an article in 2015 in Psychology Today described alpha waves as the ones most associated with increasing creativity. For people prone to leg or foot cramps when sitting still, meditating while walking or riding an exercise bicycle can be just as beneficial in producing increased alpha wave activity.
Myth Number 2 – Meditation Requires Periodic Retreat Attendance
There are numerous Zen meditation centers throughout the US, and a weekend retreat is often undertaken by its practitioners. However, this is not necessary—whether practicing Zen meditation or any other form.
Unless you are interested in becoming an instructor of a specific meditation practice, scheduling a daily time for meditation will reap health benefits, and attending a retreat is not needed to produce these benefits.
The workplace is well-recognized as a huge source of daily stress. According to The American Institute of Stress, 29% of all workers surveyed in the US responded that they felt "quite a bit or extremely stressed at work". Meanwhile, mental stress has been well-linked to a negative overall health impact (such as decreased immunity to infections). For this reason, incorporating a daily meditation practice into the work-a-day lifestyle is a great idea.
Myth Number 3 – Meditation is Religious
Transcendental Meditation (TM) is just one meditation form that is based in Hinduism, but many other forms are also rooted in the Hindu tradition. This is because early Hinduism embraced meditation as an aspect of religious practice.
However, meditation itself is not a religion. Instead, it is a way of calming the mind in tandem with assuming a physical position that fosters this calmness.
As discussed in Frontiers in Psychiatry, various scientists in the 1970s measured research subjects' alpha wave production during a TM meditation session (versus during a normal brain state), and concluded that TM fostered increased alpha wave production.