Go Back
10 Best Meditation Books (From Beginner to Expert)

Whether you're new to meditation, are seeking to deepen your practice, or simply curious about mindful living, there's a book in here for you.
While meditation can be learned through workshops, guided meditation tracks, and instructional videos, there's a certain deepness of understanding and more nuanced experience that can come only from books.
Below is a curated list of the best meditation books, ranging from the classic to unconventional, practical to philosophical, and the simple to understand to the more detailed and complex.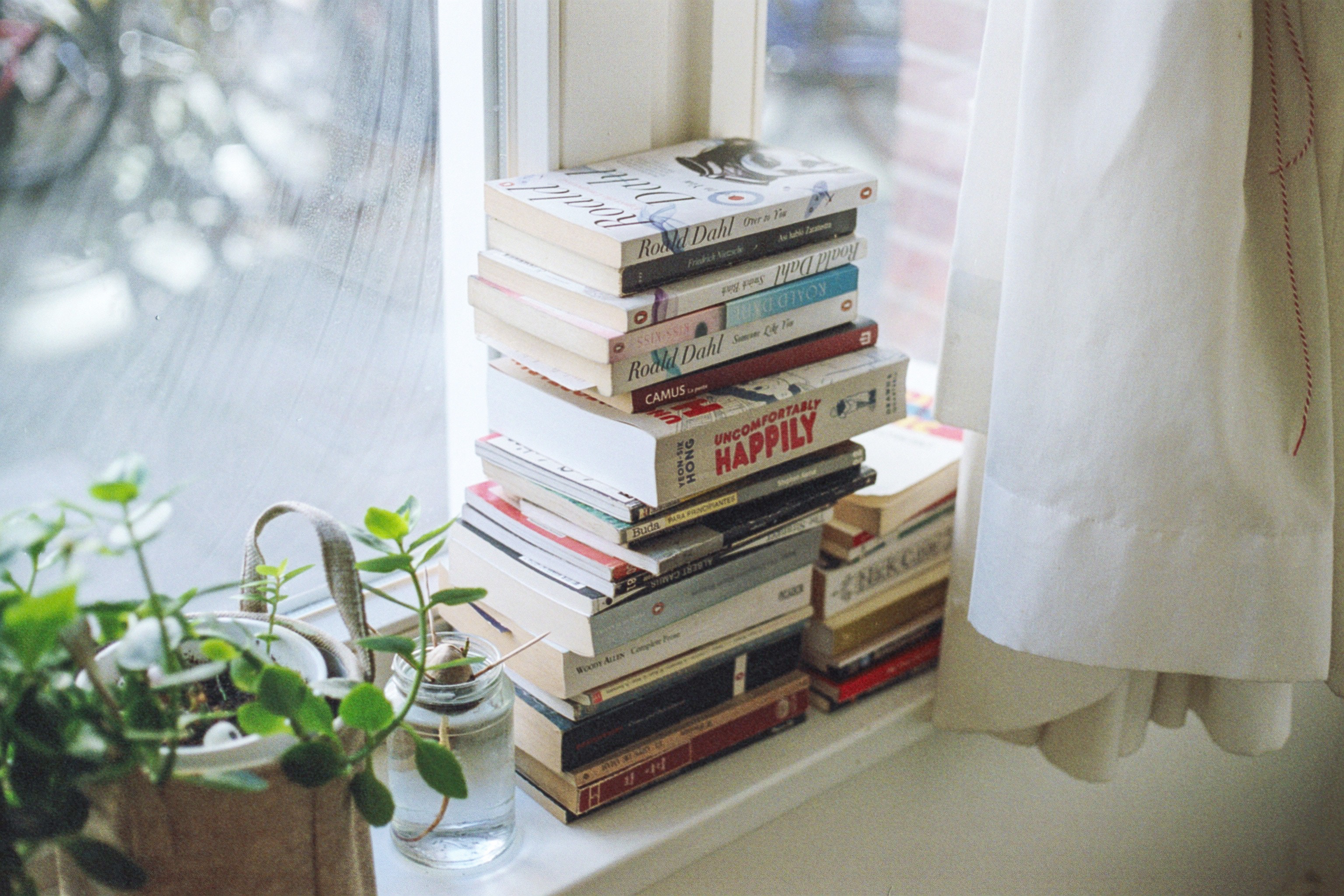 BEST MEDITATION BOOKS FOR BEGINNERS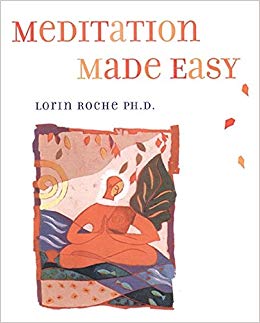 Title: Meditation made easy
Author: Lorin Roche
Perfect for: people seeking a simple, practical read with a sense of humor and lightheartedness
Synopsis: Roche provides an extremely accessible and user-friendly guide to meditation, showcasing how meditation can be both simple and pleasurable.
Roche highlights three simple meditation techniques for beginners, along with topics such as common meditation myths, how to incorporate mini-meditations into spare moments of the day, how to overcome obstacles and customize meditation to your needs, and most interestingly of all – how to use meditation as a tool to explore your inner passions and enrich your life.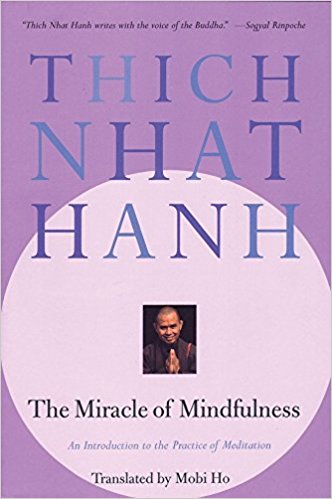 Title: The miracle of mindfulness
Author: Thich Nhat Hanh
Perfect for: people seeking to slow down that want a straightforward introduction to mindfulness
Synopsis: In this meditation book by Author, Thich Nhat Hanh, he provides a short, concise introduction to mindfulness and simple meditation techniques. He accentuates his points with anecdotes throughout the book, along with 32 practical exercises to complete.
For people who need to ground themselves in the present moment and get a hold of their anxiety, this book is a must-read. Hanh will show you how to make mundane tasks such as washing dishes, paying the bills, or cooking a meal incredibly rewarding (yes, it's possible!)
Special mention: the author's following book, Making space, is more specific to meditation and an excellent book to read alongside this introduction to mindfulness. It outlines simple, practical guidance on establishing a home practice, including creative suggestions other than just sitting.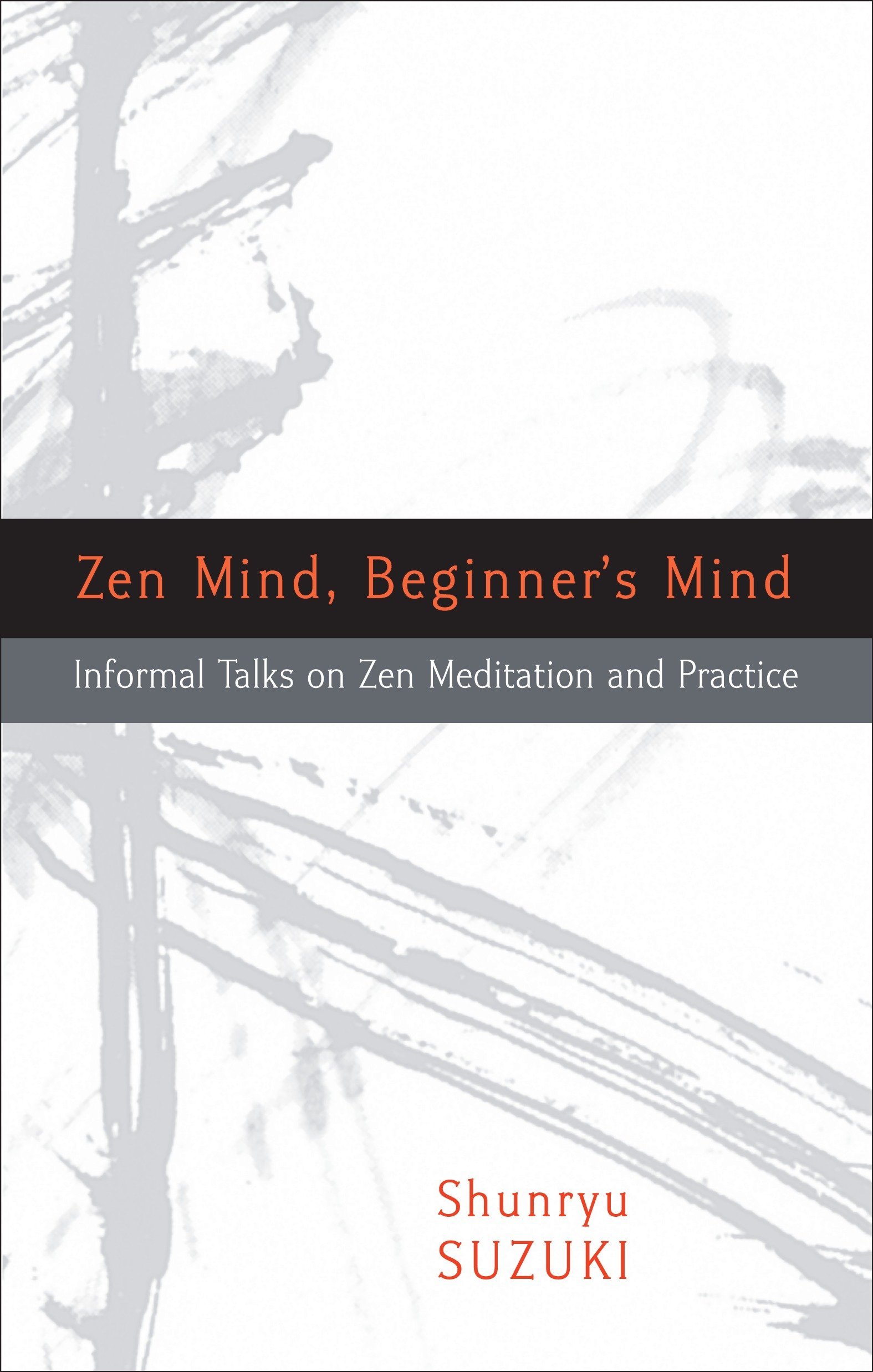 Title: Zen mind, beginner's mind
Author: Shunryu Suzuki
Perfect for: people seeking inspiration to live in the present moment; enjoy parables
Synopsis: Suzuki was a world-renowned monk that brought Zen teachings to America in the 20th century. This book is a compilation of his best lectures that he gave to his students, arranged into three core topics: practice, attitude, and understanding.

Don't expect a 'how-to' guide, but do expect snippets of timeless wisdom that helps you cultivate the right attitude and mindset to make the most of meditation, along with some more practical insights on zazen (sitting meditation) involving postures, breathing, and focused attention.
Some concepts may go over your head at first – view this as more of a bedside table book that you will re-read over and over to glean new insights each time.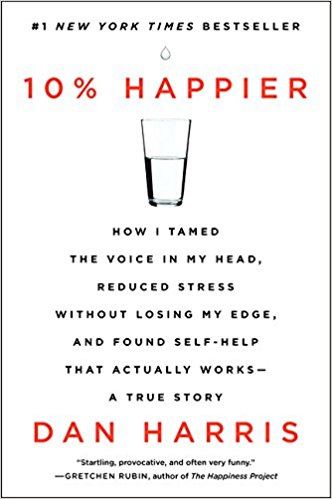 Title: 10% Happier
Author: Dan Harris
Perfect for: skeptics, people who like reading autobiographies
Synopsis: In 2004, award-winning journalist Dan Harris suffered from a panic attack during a live broadcast of Good Morning America. This book takes us through his personal journey of learning how to tame the voice in his head, along with discoveries and striking facts about mindfulness meditation along the way.
If you're not convinced of the benefits of meditation or mindfulness, this is the book for you. Don't expect how-tos and guides, but rather an introduction to the world of mindfulness meditation through an entertaining, first-person narrative.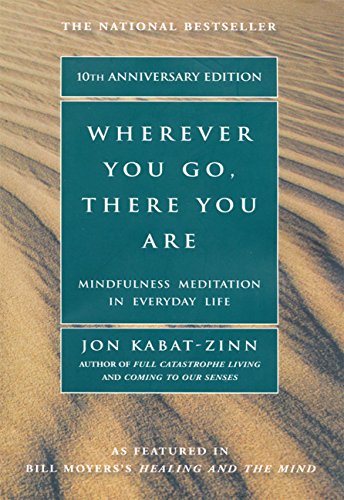 Title: Wherever you go, there you are
Author: Jon Kabat-Zinn
Perfect for: readers looking for a light, modern approach without spiritual or Buddhist themes
Synopsis: Originally written in the 1990s for an audience that is resistant to traditional programs or following a rigid structure, Jon Kabat-Zinn provides a straightforward guide for people that are simply curious about mindful living.

If you're looking for a lengthy, detailed, or structured instruction manual, this isn't it. This book is a quick read, and it's free-flowing, unstructured nature reflects the author's desire to provide readers with the freedom to practice mindfulness how it best suits them.
You'll find plenty of short, meaningful anecdotes about mindfulness, alongside helpful suggestions for daily life, including meditation, of course. The author not only shatters myths and stereotypes about meditation, but he also provides guidance on how to meditate in simple ways on a regular basis.
BEST MEDITATION BOOKS FOR BUDDING MEDITATORS AND EXPERTS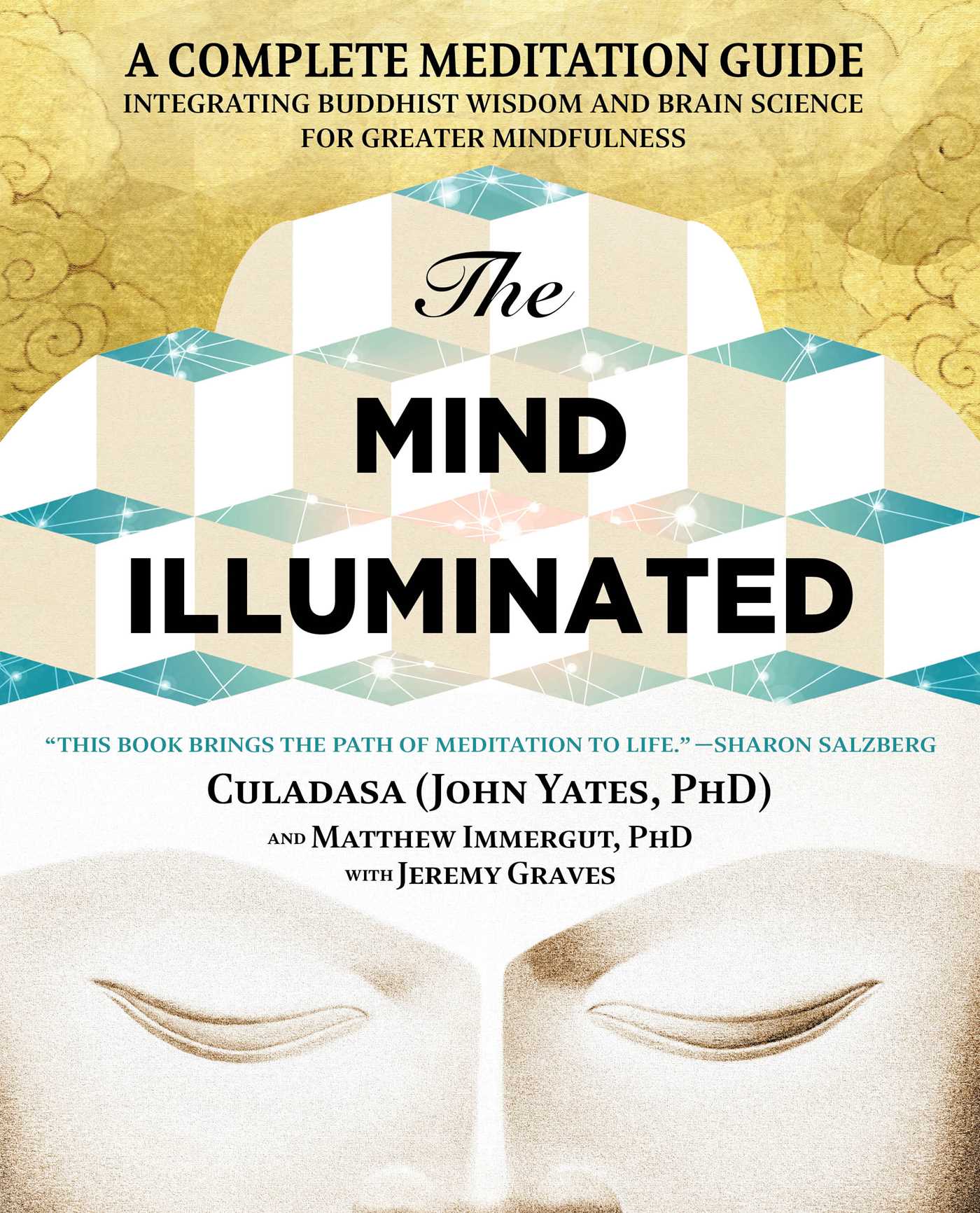 Title: The Mind Illuminated
Author: John Yates
Perfect for: overachievers and science nerds
Synopsis: this book provides a comprehensive guide to meditation, combining traditional Buddhist wisdom with the latest research in neuroscience and cognitive research. You'll find concise and detailed instructions about how to progress through each stage of the meditation path, and how to hack your mind in order to improve memory, focus and concentration. If the mind was a car and you were a mechanic, this is the detailed manual you would need.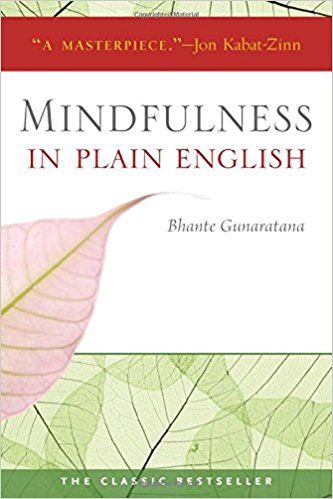 Title: Mindfulness in Plain English
Author: Bhante Henepola Gunaratana
Perfect for: budding meditators seeking to deepen their practice
Synopsis: originally published in 1994, this book quickly became a bestseller and is now considered a classic or the quintessential guide for mindfulness meditation.
Gunaratana weaves in philosophy alongside detailed practical instructions on how to cultivate the right attitude, how to structure a meditation session, what to do with your mind and body during meditation, how to deal with problems and distractions, and how to incorporate more mindfulness and meditation into daily life.
It's important to note that while Gunaratana explains the concepts in simple language, the concepts themselves are quite complex, so it is better to dive into this if you're past the beginner stage.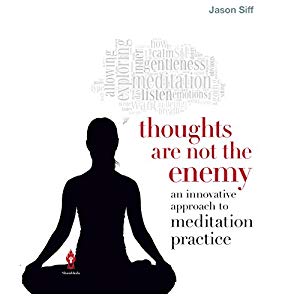 Title: Thoughts are not the enemy
Author: Jason Siff
Perfect for: meditators struggling with quieting their mind, looking for a refreshing approach
Synopsis: Siff provides an unconventional introduction to mindfulness meditation; he urges us to change our perspective on thoughts and not view them as evil or unnecessary.
Instead of 'letting go' of thoughts as they arise, Siff teaches us to allow the thoughts to arise, be mindful of them, and observe the patterns. It is in this process that we end up learning more about ourselves.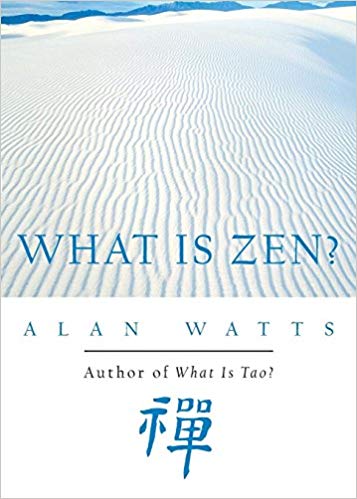 Title: What is Zen?
Author: Alan Watts
Perfect for: history buffs, people seeking a detailed guide to the religious and traditional roots of meditation
Synopsis: Watts explores the Eastern philosophies behind zen meditation in-depth in this beautiful piece of literature; read this book if you'd like to truly understand the roots of meditation from a cultural and religious perspective and add another dimension to your meditation practice.
For example, you'll learn about Taoism, Buddhism, and Zen, and get fascinating cultural insights into the connection between zen and other aspects of arts and culture, such as haiku calligraphy and ceremonial tea serving.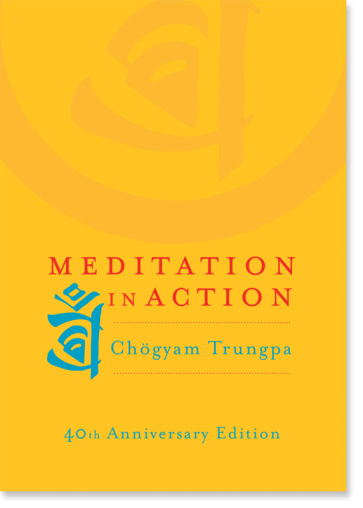 Title: Meditation in action
Author: Chogyam Trungpa
Perfect for: meditators seeking inspiration and to create deeper, more enriching lives
Synopsis: a Tibetan master, Trungpa shares his wisdom on how the benefits of meditation can be reaped through other associated activities that he calls, 'meditation in action'. These activities include generosity, discipline, patience, energy, clarity, and wisdom.
Overall, this is a simple, accessible read on how to take the benefits of meditation outside the classroom, and cultivate a meaningful and purposeful life.
Did we miss some of your favorite meditation books or have you had any experience reading any of the above? We'd love to know. Send us a DM on IG @choosemuse!