Company Profile
Who is InteraXon?
Interaxon is a Canadian neurotechnology company that specializes in developing brain computer interfaces (BCIs) and state-of-the-art experiences through the production of their research-grade EEG headbands and related software applications.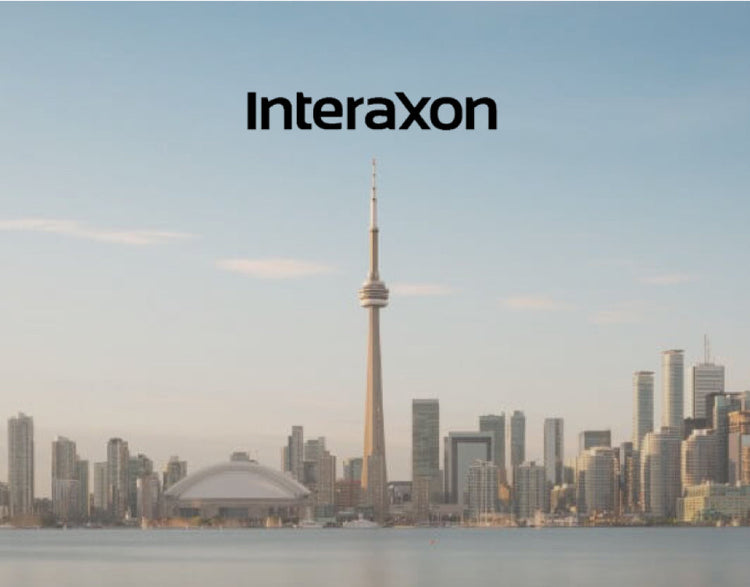 Small Team, Big Dreams
The company was founded in 2007 by a team of neuroscientists, engineers, and designers with the goal of advancing neuroscience research and helping individuals build a rewarding meditation practice in order to live healthier, happier, more connected lives through human-centered technology. 
Interaxon is headquartered in Toronto, Canada and has a global reach, with customers in over 100 countries. The company has received numerous awards and accolades for its innovative technology and dedication to improving mental health and wellness.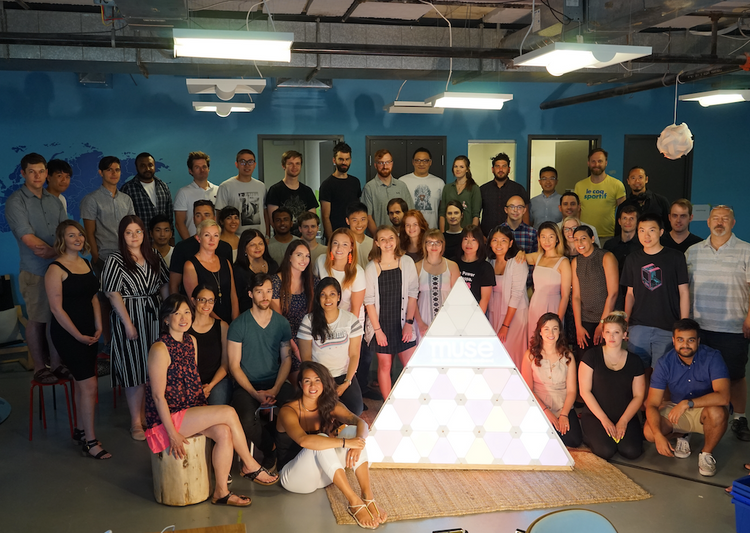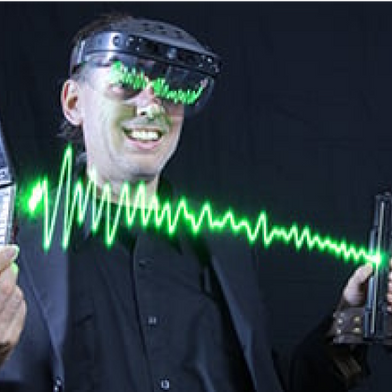 Prof. Steve Mann, Ph.D.
Stanford University, Department of Electrical Engineering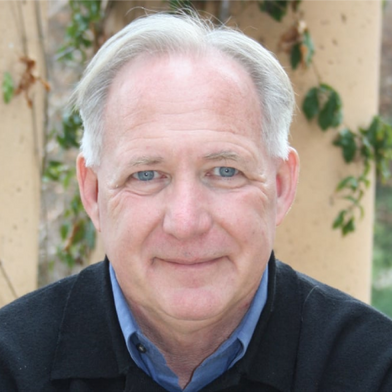 Dr. Walter Greenleaf
Medical VR/AR Expert at the Stanford Virtual Human Interaction Lab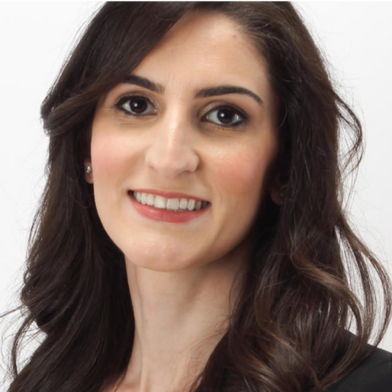 Rania Nasis, MD, MBA
Founder and CEO of Starlings, and Director of the Society of Physician Entrepreneurs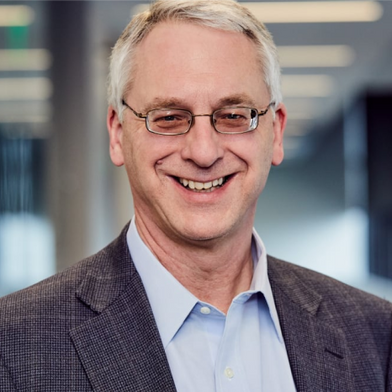 Joseph C. Kvedar, MD
Chair of the Board, American Telemedicine Association and Professor, Harvard Medical School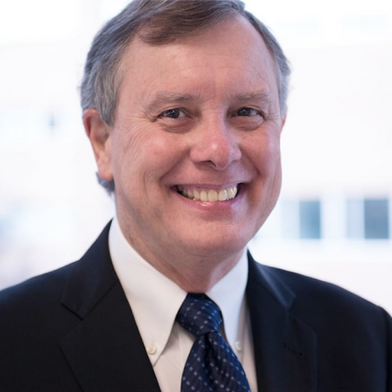 Thomas Kilduff, Ph.D.
Director of the Center for Neuroscience in the Biosciences Division at SRI International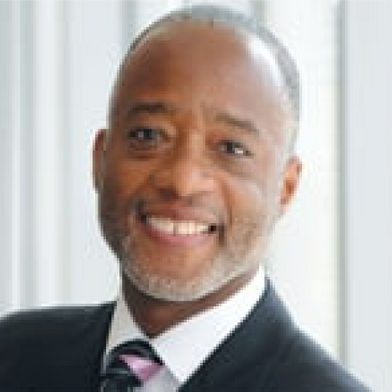 Dr. Norman Anderson, Ph.D.
Former CEO of the American Psychological Association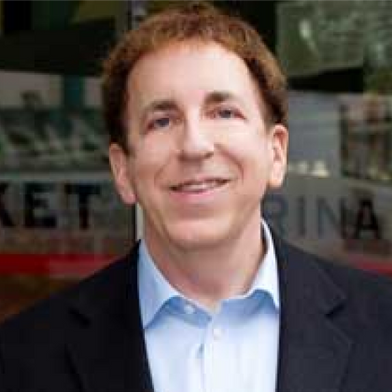 Dr. Dean Ornish, MD
Preventive Medicine Research Institute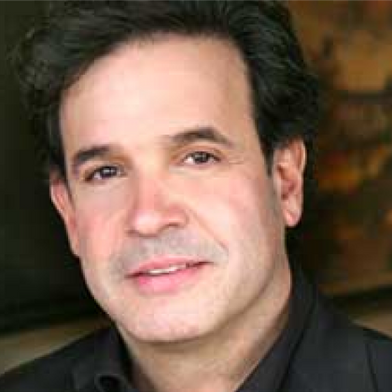 Dr. Rudy Tanzi, Ph.D.
Massachusetts General Hospital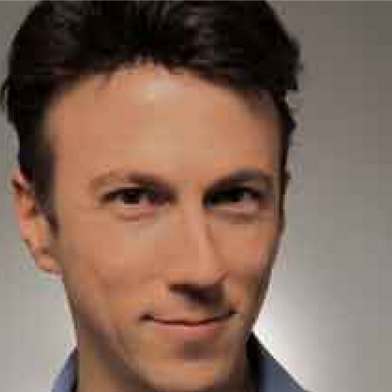 Dr. Daniel Kraft, MD
Executive Director, Exponential Medicine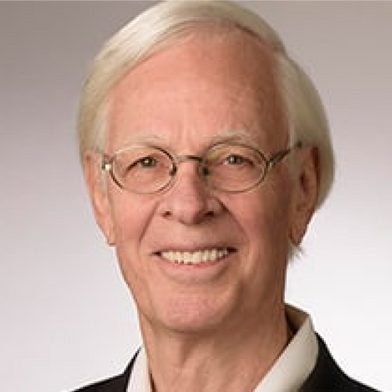 Dr. Henry Harbin, MD
Psychiatrist & Health Care Professional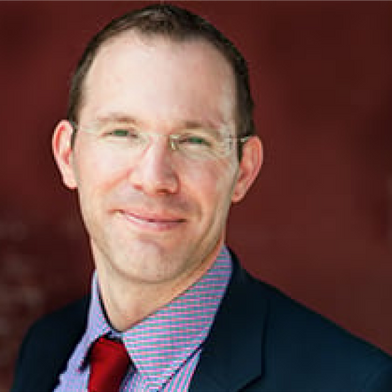 Dr. John P. Sullivan
Sport Scientist & Clinical Sport Psychologist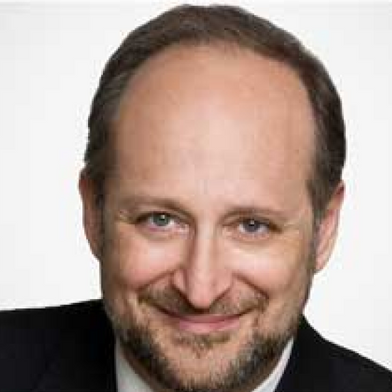 Dr. Norman Doidge, MD
University of Toronto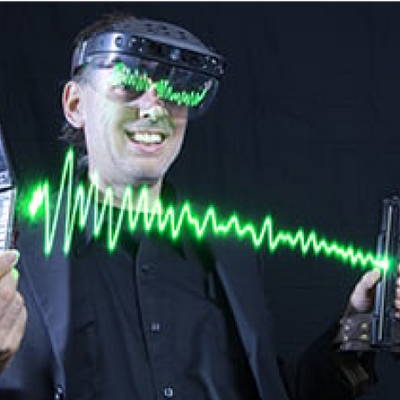 Prof. Steve Mann, Ph.D.
Stanford University, Department of Electrical Engineering
Prof. Steve Mann, PhD (MIT), P.Eng. (Ontario), is widely regarded as "The Father of Wearable Computing" [IEEE ISSCC 2000]. His work as an artist, scientist, designer, and inventor made Toronto the world's epicentre of wearable technologies back in the 1980s. In 1992 Mann took this invention from Toronto to Massachusetts Institute of Technology, founding the MIT Media Lab's Wearable Computing project as its first member. In the words of the Lab's founding Director, Nicholas Negroponte: "Steve Mann is the perfect example of someone… who persisted in his vision and ended up founding a new discipline.".

Mann also invented the smartwatch videophone (wearable computer) in 1998, which was featured on the cover of Linux Journal in 2000, and presented at IEEE ISSCC2000, 2000 February 7, where he was named "The Father of Wearable Computing".

Some of Mann's other inventions include HDR (High Dynamic Range) Imaging, now used in nearly every commercially manufactured camera, and the EyeTap Digital Eye Glass which predates the Google Glass by 30 years. Now as the Chief Scientist at Meta, a California-based startup, wearable AR glasses will be brought to a mass market. Recently, Steve (as one of the co-founders, and as the Chief Scientist) and his team successfully raised US$73 million in funding to support MetaVision digital eye glass.

Mann has often been described as a modern-day Leonardo daVinci:

"Steve Mann has been likened to artist, scientist, and inventor Leonardo da Vinci, …. He creates overlapping and inextricably intertwined syntheses of interventions and inventions that combine design, art, science, technology, engineering, and the environment…."
— Ariel Garten, CEO, InteraXon

"In Professor Steve Mann — inventor, physicist, engineer, mathematician, scientist, designer, developer, project director, filmmaker, artist, instrumentalist, author, photographer, actor, activist — we see so much of the paradigmatic classical Greek philosopher. … Steve has always been preoccupied by the application of his ideas into form. In this way too, he can be considered a modern day Leonardo Da Vinci."
— K. Michael, Editor-in-Chief, IEEE Technology and Society

In 2013, Mann brought together the world's leading thinkers in cyborg ethics, veillance (surveillance and sousveillance), and HI (Humanistic Intelligence), for the IEEE ISTAS, resulting in the world's first set of ethical principles for transhumanistic intelligence and metasensory augmentation.

More than 40 years ago, in his childhood, Mann invented the Sequential Wave Imprinting Machine, combined with wearable augmented reality to measure the speed of sound and the speed of light, and, more importantly, to cancel the propagatory effects of sound waves and radio waves and make the waves be visible sitting still as augmented reality overlays.

Steve received his PhD from MIT in 1997 and then returned to Toronto in 1998, creating the world's first Mobile Apps Lab (1999) as a part of his wearable computing and AR course at University of Toronto, where he is a tenured full professor in the Department of Electrical and Computer Engineering with cross-appointments to Computer Science and MIE (Mechanical and Industrial Engineering. Mann is presently a Visiting Full Professor at Stanford University Department of Electrical Engineering (Room 216, David Packard Building, 350 Serra Mall, Stanford, CA 94305).

He is also the Chief Scientist at the Creative Destruction Lab at Rotman's School of Management. Mann holds multiple patents, and has contributed to the founding of numerous companies including InteraXON, makers of Muse, "The Most Important Wearable of 2014".

Mann is also the recipient of the 2015 Digital Pioneer Award.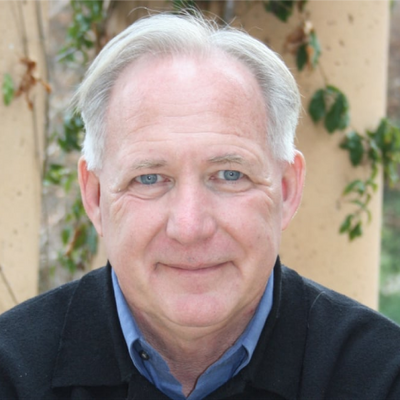 Dr. Walter Greenleaf
Medical VR/AR Expert at the Stanford Virtual Human Interaction Lab
Dr. Greenleaf currently holds academic positions as the Medical VR/AR Expert at the Stanford Virtual Human Interaction Lab and as a MediaX Distinguished Visiting Scholar, both at Stanford University. He also serves as the Director of Technology Strategy for the National Mental Health Innovation Center at the University of Colorado. Walter has served as a scientific advisor and grant reviewer for the U.S. Public Health Service, National Science Foundation (NSF), National Institutes of Health (NIH), NASA, and the U.S. Department of Education.

He has served as a Principal Investigator for research grants funded by NIH and NASA. He previously served as the Director of the Mind Division, Stanford Center on Longevity, where his focus was on age-related changes in cognition Dr. Greenleaf helped start the California State University Center for Disability Solutions and serves as Board Chair for the International Virtual Reality Health Association (IVRHA).
Dr. Greenleaf earned a Doctorate in Neuro and Bio-Behavioral Sciences from the Stanford University School of Medicine, where he was awarded an NIMH Graduate Fellowship. Having helped bring a number of products to market with over three decades of research and development experience in the field of digital medicine and medical virtual reality technology, Greenleaf is well situated on the Interaxon team as they continue to move into new applications of health technology leveraging their award-winning advanced EEG systems.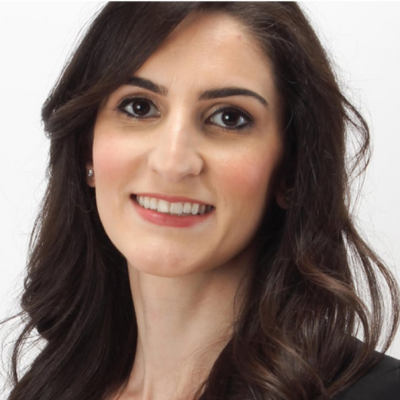 Rania Nasis, MD, MBA
Founder and CEO of Starlings, and Director of the Society of Physician Entrepreneurs
Rania is a physician entrepreneur and seasoned operator with a passion for building companies to address unmet needs in healthcare. She is the founder and CEO of Starlings, an advisory firm that works with early-stage healthcare companies on strategy, operations, and product-market fit. She is also a Director of the Society of Physician Entrepreneurs, a non-profit global biomedical and healthcare innovation network. She has a wide breadth and depth of experience across a multitude of areas in healthcare, including digital health, aging tech, biotech, life sciences, devices, and diagnostics.

Her experience spans the healthcare, technology, and finance sectors. She was formerly Chief Operating Officer of Element3 Health, a healthcare technology company that connected seniors to local activity groups for healthy aging. Prior to that, she was Managing Director at Poliwogg Holdings, a healthcare-focused investment firm, where she evaluated new investment opportunities, managed relationships with strategic partners, and oversaw the development of the firm's online investment platform. Dr. Nasis was also Managing Director at Regenerative Medicine Strategy Group, a biotech management consulting firm, and General Manager at California Stem Cell, Inc., a cellular therapeutics company (acquired by NeoStem, Inc.), where she guided daily operations and oversaw the development of novel cell therapy products and research tools. She was also the co-founder and CEO of Wanzo, a digital health startup targeting childhood obesity through gamification of activity via a social network.  

She received her medical degree from New Jersey Medical School, Masters of Business Administration from the Paul Merage School of Business at the University of California at Irvine, and Bachelor of Science degree from Drexel University. She has published multiple business articles and has made scientific contributions to peer-reviewed journals and textbooks. She is committed to building communities that foster healthcare entrepreneurship and supporting companies that use technology to improve health, well-being, and the quality of care.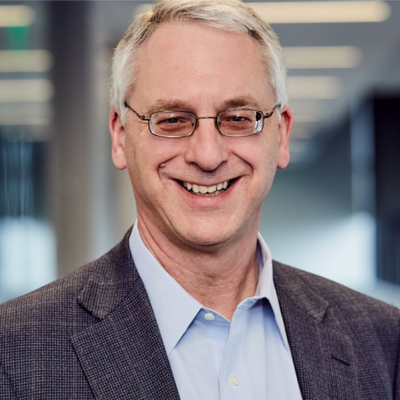 Joseph C. Kvedar, MD
Chair of the Board, American Telemedicine Association and Professor, Harvard Medical School
At Mass General Brigham (formerly Partners HealthCare), Dr. Joe Kvedar has focused on driving innovation, creating the market, and gaining acceptance for connected health for nearly three decades. He is now applying his expertise, insights, and influence to advancing the adoption of telehealth and virtual care technologies at the national level. Dr. Kvedar continues to guide the transformation of healthcare delivery as a respected thought leader, author, and convener.

Dr. Kvedar is Chair of the Board of the American Telemedicine Association (ATA). As Editor-in-Chief of npj Digital Medicine, a Nature Research journal, he is working to establish the evidence base needed to guide innovation and the implementation of virtual care. 

He is co-chair of the American Medical Association's (AMA) Digital Medicine Payment Advisory Group (DMPAG), which works to ensure widespread coverage of telehealth and remote patient monitoring, and successfully established several new provider codes for telehealth reimbursement through the CPT process. Dr. Kvedar is also a member of the AAMC's (Association of American Medical Colleges) telehealth committee, creating tools that will enable medical schools and residency programs to integrate telehealth into the training of future practitioners.

Dr. Kvedar is the author of two books: The Internet of Healthy Things and The New Mobile Age: How Technology Will Extend the Healthspan and Optimize the Lifespan. The cHealth Blog provides his insights and vision for connected health.
Dr. Kvedar is a Professor of Dermatology at Harvard Medical School.

Connect on Twitter @jkvedar 

Connect on LinkedIn

Learn about The New Mobile Age: How Technology Will Extend the Healthspan and Optimize the Lifespan

Learn about The Internet of Healthy Things

Read The cHealth Blog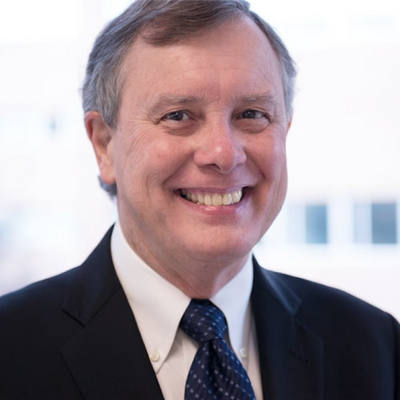 Thomas Kilduff, Ph.D.
Director of the Center for Neuroscience in the Biosciences Division at SRI International
Thomas Kilduff is Director of the Center for Neuroscience in the Biosciences Division at the non-profit SRI International in Menlo Park, California.  He is a co-discoverer of the hypothalamic neuropeptide hypocretin (also known as orexin), a key neurotransmitter in the maintenance of wakefulness.  More recently, his laboratory has identified a population of cortical interneurons that are activated during sleep in proportion to homeostatic sleep drive.

In addition to research on the neural circuitry that controls sleep and wakefulness, his laboratory is also focused on the development of pharmacotherapeutics for sleep disorders such as insomnia and narcolepsy and the use of the EEG as a biomarker in animal models of neurological/neuropsychiatric disorders.  Tom received his MS and Ph.D. degrees from Stanford University where he was a Danforth Foundation Fellow, a National Science Foundation Fellow, and a Grass Foundation Fellow at the Marine Biological Laboratory in Woods Hole.  Upon completion of his Ph.D., he became a National Academy of Sciences–National Research Council Research Associate at NASA-Ames Research Center before he joined the Stanford University Sleep Disorders Research Center. 

In 1999, he founded the Sleep Neurobiology Program at SRI International and was appointed to direct the Center for Neuroscience in 2008.  In addition to serving on Review Committees for the NIH and several foundations, he has been a Consulting Professor in the Department of Psychiatry and Behavioral Sciences at Stanford University School of Medicine and held multiple elected offices in the Sleep Research Society (SRS) including TEAC Chair and Secretary-Treasurer.  He has also served on the Executive Boards of the SRS, the SRS Foundation, and the Associated Professional Sleep Societies. He is an AAAS Fellow, an SRI International Fellow, a Fellow of the American College of Neuropsychopharmacology, was a Pfizer Neuroscience Visiting Scholar.  He received the Distinguished Scientist Award from the Sleep Research Society in 2017.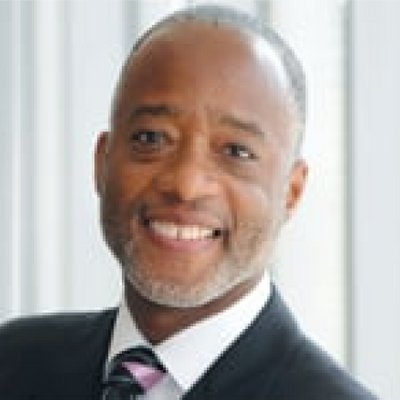 Dr. Norman Anderson, Ph.D.
Former CEO of the American Psychological Association
Dr. Anderson has more than 30 years' experience as a national leader, scientist and tenured professor studying health disparities and mind/body health, as well as an executive in both government and non-profit sectors.

Dr. Anderson recently retired as Chief Executive Officer (CEO) of the American Psychological Association (APA) with its 120,000 members and affiliates. In this position, he shaped the direction of the Association as well as national healthcare policies.Before leading the APA, he was the founding Associate Director of the National Institutes of Health (NIH) in charge of social and behavioral science and was the first Director of the NIH Office of Behavioral and Social Sciences Research (OBSSR).

He also served as an associate professor at Duke University and as a professor at the Harvard School of Public Health, where he became well-known for his research and writing on health and behavior, and on racial/ethnic and economic health disparities. Dr. Anderson actively practices meditation.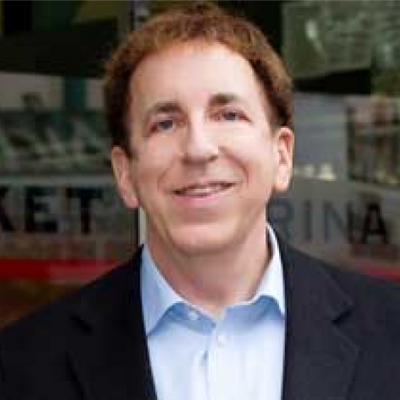 Dr. Dean Ornish, MD
Preventive Medicine Research Institute
Dean Ornish, M.D., is the founder and president of the non-profit Preventive Medicine Research Institute and Clinical Professor of Medicine at the University of California, San Francisco.

His recent research showed that comprehensive lifestyle changes affect gene expression, "turning on" disease-preventing genes and "turning off" genes that promote cancer and heart disease, as well as the first study showing that these lifestyle changes may begin to reverse aging by lengthening telomeres, the ends of our chromosomes which control aging (in collaboration with Dr. Elizabeth Blackburn, awarded the Nobel Prize in Medicine).

He is the author of six books, all national bestsellers, including: Dr. Dean Ornish's Program for Reversing Heart Disease; Eat More, Weigh Less; Love & Survival; and his most recent book, The Spectrum. The research that he and his colleagues conducted has been published in the Journal of the American Medical Association, The Lancet, Proceedings of the National Academy of Sciences, Circulation, The New England Journal of Medicine, the American Journal of Cardiology, The Lancet Oncology, and elsewhere.

He has written a monthly column for Newsweek and Reader's Digest magazines, is currently Medical Editor of The Huffington Post and writes a regular column for TIME magazine.

Dr. Ornish was appointed by President Clinton to the White House Commission on Complementary and Alternative Medicine Policy and by President Obama to the White House Advisory Group on Prevention, Health Promotion, and Integrative and Public Health. Dr. Ornish was chosen by LIFE magazine as "one of the fifty most influential members of his generation" and by Forbes magazine as "one of the world's seven most powerful teachers."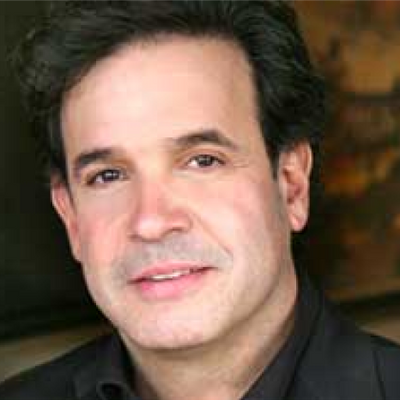 Dr. Rudy Tanzi, Ph.D.
Massachusetts General Hospital
Dr. Rudolph Tanzi is the Vice-Chair of Neurology and Director of the Genetics and Aging Research Unit at Massachusetts General Hospital, and serves as the Joseph P. and Rose F. Kennedy Professor of Neurology at Harvard Medical School.

Dr. Tanzi co-discovered three of the first Alzheimer's disease genes and has identified several others in the Alzheimer's Genome Project, which he directs. He also discovered the Wilson's disease gene and participated in the discovery of several other neurological disease genes. Most recently, he has used AD genes to create a three- dimensional human stem cell-derived neural culture system that recapitulates AD plaque and tangle pathology. Using this system, Dr. Tanzi is also developing therapeutics for AD including gamma secretase modulators and metal chaperones (PBT; Prana) to lower beta-amyloid and tangle burden in the brain.

Dr. Tanzi has published nearly 500 research papers and has received the highest awards in his field, including the Metropolitan Life Foundation Award and Potamkin Prize. Most recently, he was named to TIME magazine's 2015 list of TIME100 Most Influential People in the World. He also received the 2015 Smithsonian American Ingenuity Award, the top national award for invention and innovation.

He co-authored the popular trade books "Decoding Darkness", New York Times Bestseller, "Super Brain", and "Super Genes" He was named by GQ magazine as a Rock Star of Science, and in his spare time, has played keyboards with the band Aerosmith.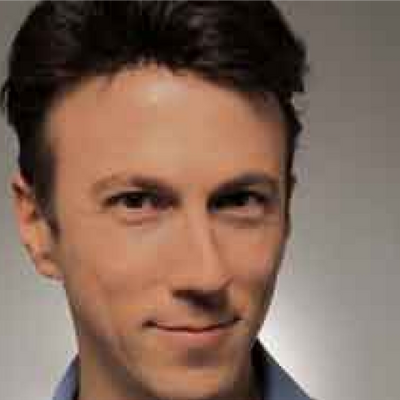 Dr. Daniel Kraft, MD
Executive Director, Exponential Medicine
Daniel Kraft is a Stanford and Harvard trained physician-scientist, inventor, entrepreneur, and innovator.

With over 20 years of experience in clinical practice, biomedical research and healthcare innovation, Kraft has chaired the Medicine Track for Singularity University since SU's inception, and founded and is Executive Director of Exponential Medicine, a program that explores convergent, rapidly developing technologies and their potential in biomedicine and healthcare.

Dr. Kraft recently founded IntelliMedicine, focused on enabling connected, data driven, and integrated personalized medicine. Daniel is an avid pilot and has served in the Massachusetts and California Air National Guard as an officer and flight surgeon with F-15 & F-16 fighter Squadrons. He has conducted research on aerospace medicine that was published with NASA, with whom he was a finalist for astronaut selection.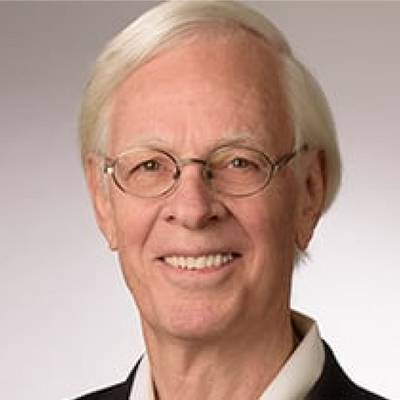 Dr. Henry Harbin, MD
Psychiatrist & Health Care Professional
Dr. Harbin is a Psychiatrist with over 40 years of experience in the behavioral health field. He has held a number of senior positions in both public and private health care organizations. He worked for 10 years in the public mental health system in Maryland serving as Director of the state mental health authority for 3 of those years.

Between 1994 and 2004 he was CEO or Chairman of two national behavioral healthcare companies – Greenspring Health Services and Magellan Health Services. At the time he was CEO of Magellan it was the largest managed behavioral healthcare company in the US managing the mental health and substance abuse benefits of approximately 70 million Americans including persons who were insured by private employers, Medicaid and Medicare with approximately $ 2 billion in annual revenues.

In 2002 and 2003 he served on the President's New Freedom Commission on Mental Health. As a part of the Commission he was chair of the subcommittee for the Interface between Mental Health and General Medicine. In 2005 he served as co-chair of the National Business Group on Health's work group that produced the Employer's Guide to Behavioral Health Services in Dec 2005 – a policy guide for large corporations on how to improve the behavioral health of their employees.

Since 2004 Dr. Harbin has provided health care consulting services to a number of private and public organizations. During this period he has been an adviser to organizations such as:
AARP
CNS Response (a web base Neuroinformatics company providing objective brain data to improve prescribing practices for Psychotropic drugs)
Curiosityville (a web based early childhood educational company)
Smart Brain Technology (a EEG biofeedback company)
Parity Implementation Coalition (a group of 13 national behavioral organizations such as the American Psychiatric Assoc
NAMI and Mental Health America that advocate for implementation of the Federal Mental Health Parity Law)
Maryland Mental Health Association (an advocacy group in Maryland)
Starting in 2014 an adviser to the Kennedy Forum (an advocacy group founded by Patrick Kennedy to push for reforms in the US behavioral system).

In addition he has been involved with a number of organizations to advance Brain Health and Wellness in the health care field as well as educational settings.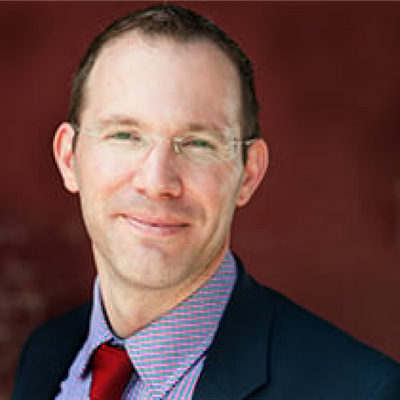 Dr. John P. Sullivan
Sport Scientist & Clinical Sport Psychologist
Dr. John P. Sullivan is a Sport Scientist and Clinical Sport Psychologist. He has over twenty years of clinical and scholarly experience, including that he worked with the New England Patriots in the National Football League (NFL) for sixteen years assisting with the coordination of sport science and clinical care. Dr. Sullivan's experience also includes such work within the National Basketball Association, Major League Soccer, British Premier Soccer League, The English Football Association, Premier Rugby League, Australian Football League and Olympic national teams. He is an expert consultant for the military and law enforcement in regard to performance and welfare needs.

As the Clinical Sport Psychologist/Sport Scientist for Providence College and University of Rhode Island, he maintains positions in Sports Medicine and Sport Science. He is also the Assistant Director of the South County Sports Medicine Concussion Clinic in Wakefield, Rhode Island.

Dr. Sullivan is a visiting scholar/sport scientist at the Queensland Academy of Sport (QAS)/Australian Institute of Sport (AIS) in Brisbane, Australian, examining the current state sport technology in the marketplace and its utility as well as concussion rehabilitation, cognitive training in sport, and sport recovery. He is also a visiting scholar and researcher at Queensland University of Technology within the Institute of Health and Biomedical Innovation focused on projects in athlete health, human performance, and neurophysiology (brain-based performance). Domestically, Dr. Sullivan also serves as an Instructor/Supervisor for Brown University Medical School Sports Medicine Fellowship.

He provides consultation to the NFL office on issues related to well-being and performance, and is a member of the mental/behavioral health advisement group. Dr. Sullivan was one of five national experts identified by the National Collegiate Athletic Association (NCAA) to provide expert contribution for new guidelines for the NCAA Sports Medicine Handbook, and he is the co-lead author for the interdisciplinary consensus statement regarding the treatment of mental health issues with student-athletes, which is sponsored by the National Athletic Trainers Association (NATA) and the NCAA. Dr. Sullivan also serves as a Scientific Advisory for eight sport technology companies providing support and oversight throughout the development process.

Dr. Sullivan is a national and international practitioner-researcher who conducts central nervous system (CNS) measurement/assessment, performance optimization, testing, talent selection, recovery training, and concussion assessment/rehabilitation. He has established expertise with psychophysiological profiling and developing cognitive abilities (e.g., decision making, complex reaction time, and read-and-react abilities) of elite performers. Dr. Sullivan uses various markers such as, Central Nervous Systems Assessment – DC Potential, Heart Rate Variability (HRV), Electroencephalography (EEG), Accelerometry/GPS, Multiple Object Tracking (MOT), Optic Flow (OF), and biofeedback to determine optimal training loads, recovery interventions, and maintaining as well as enhancing cognitive capabilities in performance environments.

He is a frequent contributor writing on sport science and sports medicine for peer review journals and popular press (Australian Financial Review, The Atlantic, BBC Sports, ESPN, the Guardian, Huffington Post, New York Times, the Daily Morning Telegraph, the Telegraph, Sports Illustrated, and the Sydney Morning Herald). He is also co-authoring a series of books focusing on the latest cognitive science and neuroscience related to optimal brain performance entitled The Brain Always Wins (Urbane Publishing London UK Ltd).

He has co-authored three recent chapters; the first on the merging of technology, neuroscience, biofeedback, and sport/performance psychology in Sport psychology: On the way to the Olympic Games; and the second chapter focusing on well-being and mental health issues in athletes within fundamental concepts in sport and exercise psychology; A project sponsored by the International Society of Sport Psychology, and the third chapter for the American Psychological Association book – Career Paths in Psychology: Where Your Degree Can Take You 3rd edition – focusing on working in sport and the role of Sport Psychologists and properly defining the title, role, and credentials.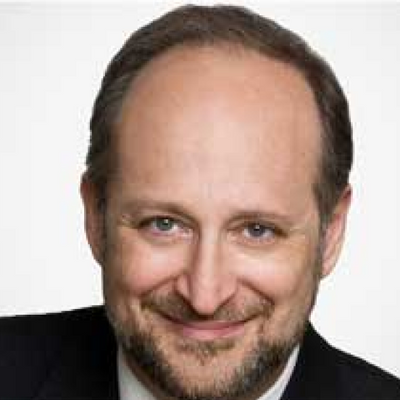 Dr. Norman Doidge, MD
University of Toronto
Norman Doidge, M.D., is a psychiatrist, psychoanalyst, researcher, author, essayist and poet.

He is on faculty at the University of Toronto's Department of Psychiatry, and Research Faculty at Columbia University's Center for Psychoanalytic Training and Research, in New York. Dr. Doidge served as Head of the Psychotherapy Centre and the Assessment Clinic at the Clarke Institute of Psychiatry, and taught in the departments of Philosophy, Political Science, Law and Psychiatry at the University of Toronto. His New York Times and international bestselling books The Brain That Changes Itself and The Brain's Way of Healing appear in 23 languages. The Brain That Changes Itself was chosen by the Dana Brain Foundation's Journal Cerebrum, from among 30,000 books on the brain in English, as the best general book on the brain.

Dr. Doidge was awarded the Mary S. Sigourney Prize, the highest award in international psychoanalysis, and the National Association of Mental Illness Ken Book Award. He has been a guest to discuss the brain and human nature on BBC, PBS, CBS, CNN, Australian Broadcasting Corporation, SBS, CBC, CTV, Global, and TVO, and his popular writing has appeared in The Wall Street Journal, Harvard Business Review, U.S. News and World Report, the back-page essay for Time Magazine, The Daily Telegraph, and The Guardian. Dr. Doidge practices tai chi, a moving meditation.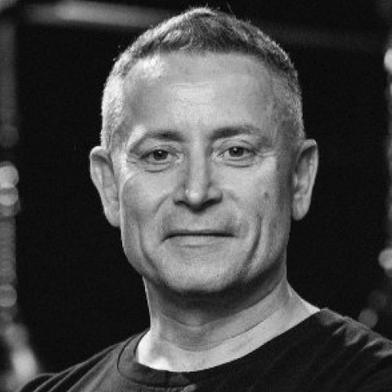 Jean-Michel
CEO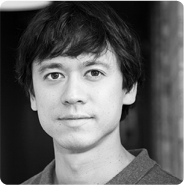 Chris
Co-Founder / Chief Technology Officer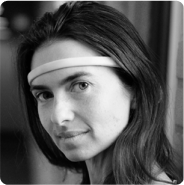 Ariel
Co-Founder / Chief Evangelist Officer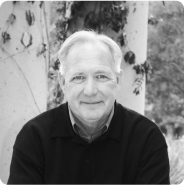 Walter Greenleaf
Chief Science Officer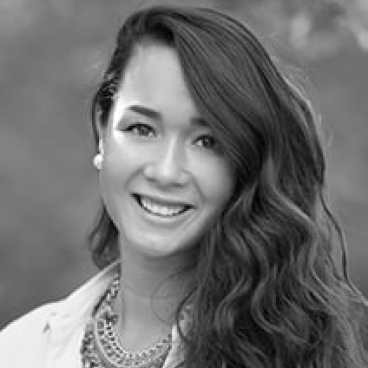 Nadia
VP, Marketing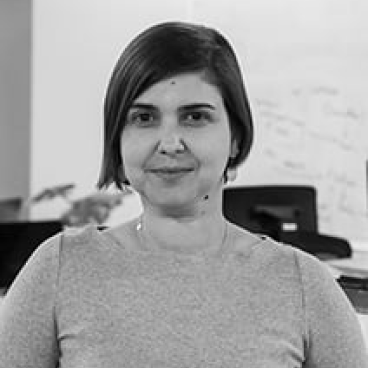 Marcela
VP, Software Engineering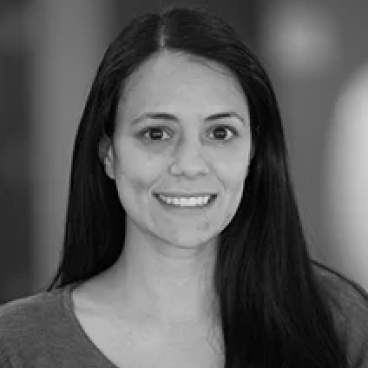 Tracy
VP, Human Resources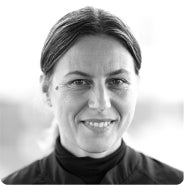 Mirkena
VP, Finance
Craig
VP, Global Supply Chain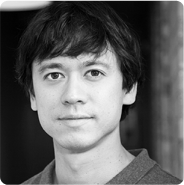 Chris
Co-Founder / Chief Technology Officer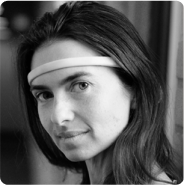 Ariel
Co-Founder / Chief Evangelist Officer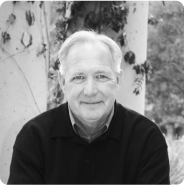 Walter Greenleaf
Chief Science Officer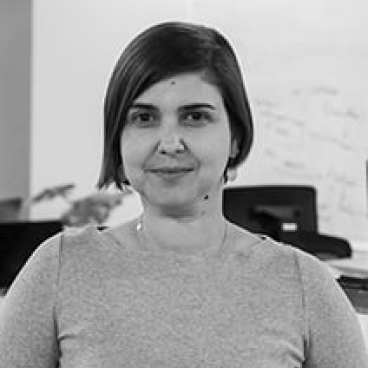 Marcela
VP, Software Engineering
Tracy
VP, Human Resources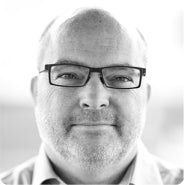 Craig
VP, Global Supply Chain

Our Vision
Unlocking the brain, revolutionizing health.

Our Mission
Pioneer a new era of mental and emotional health through innovative neurotechnology & AI to drive personal growth.

Your Privacy
At Interaxon, it is our goal to be industry leaders in the protection of users' brainwave and biometric data.
Subscribe Now
Sign-up & download the Muse guide to hacking your sleep, Unlocking The Power of Sleep eBook + exclusive promotions & access to all things Muse, meditation, and neuroscience.