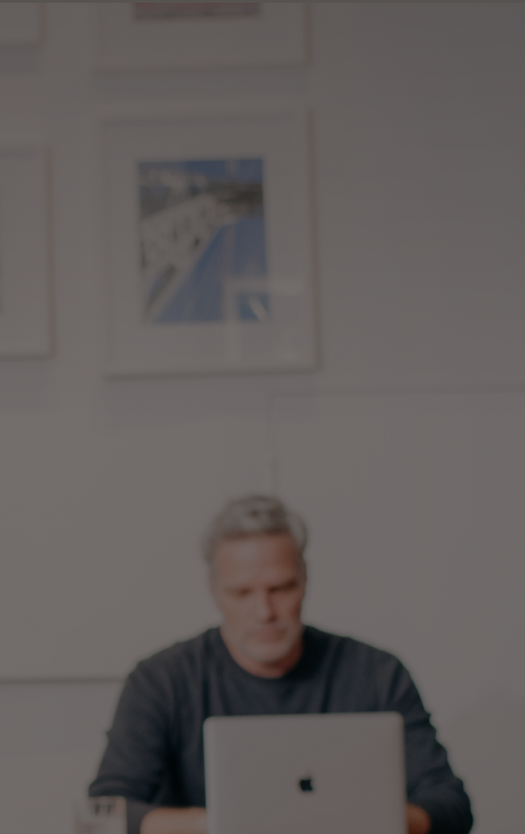 Innovative, data-driven EEG solutions for your business.
Unlocking the brain, revolutionizing health.
Our EEG technology and tools are currently being utilized by companies around the world to enhance patient care, facilitate drug development, spearhead research studies, and much more.

Bring data-driven insights on brain health and performance into your organization with scientifically validated Muse devices and programs.
Improve patient outcomes & elevate your practice
Optimize patient care, improve outcomes, and differentiate your health services.
Healthcare providers who are looking to improve patient outcomes by using our technology to monitor brain activity and optimize treatment plans, look no further.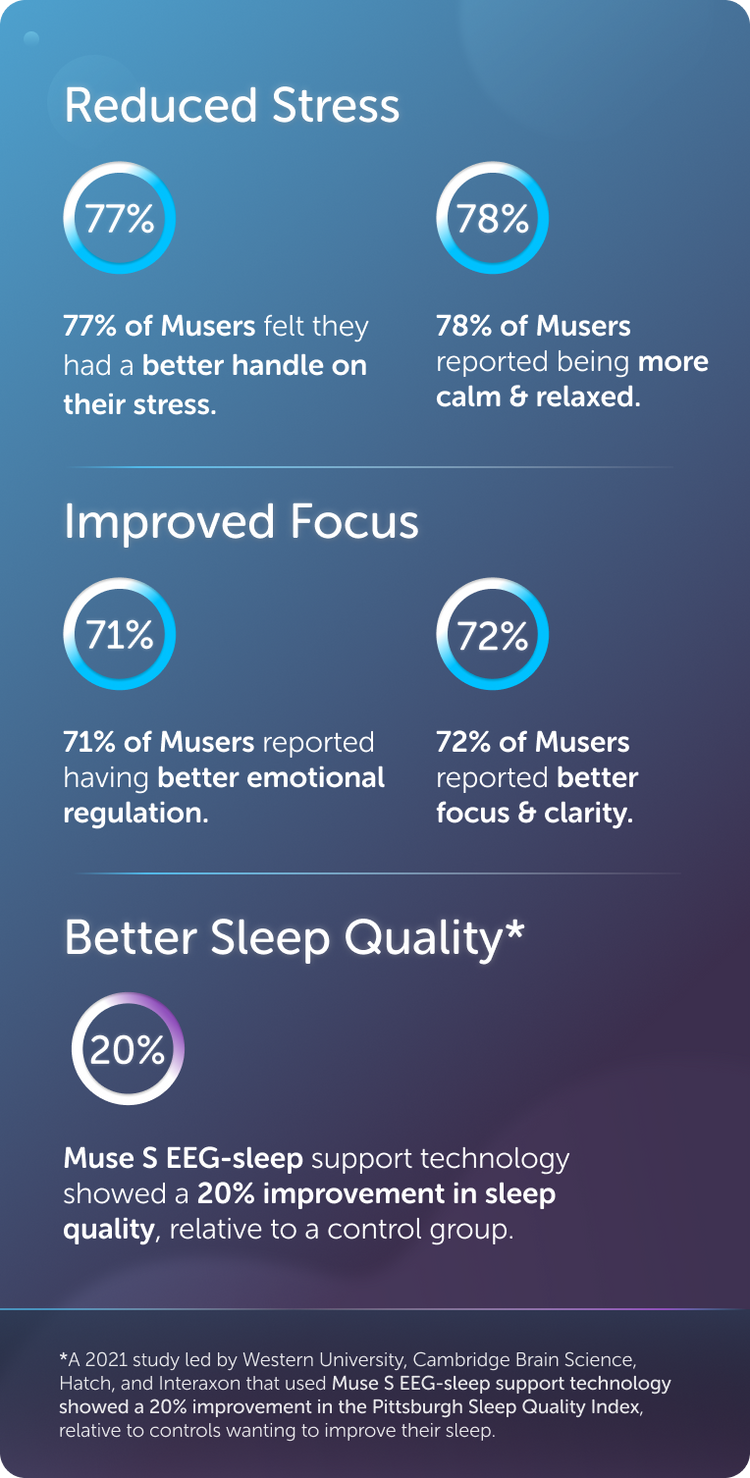 Sports performance = mental performance
In sports, achieving peak performance requires more than physical training – it demands sharp focus and mental agility.
Athletes are continually seeking ways to improve their concentration, manage stress, and unlock their full potential on and off the field.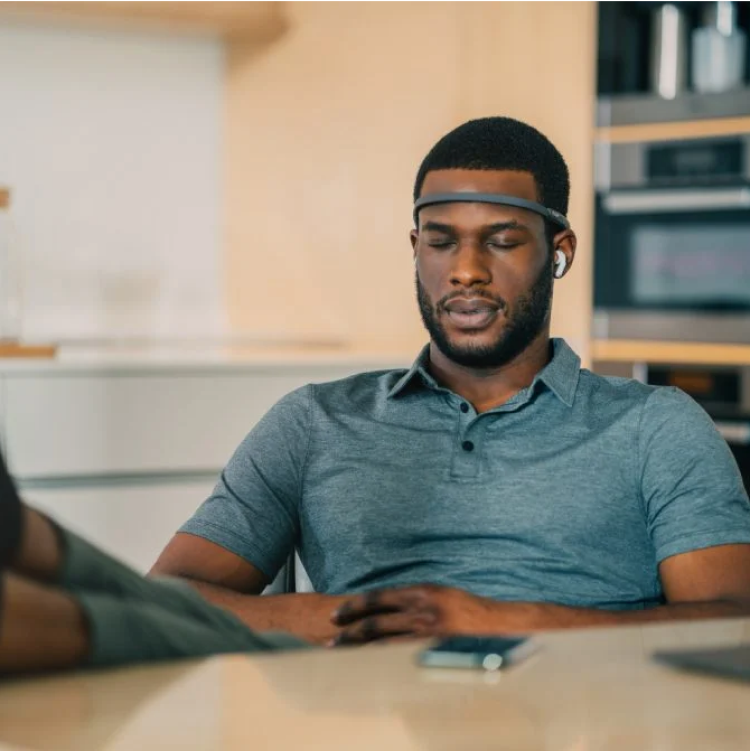 Mental fitness for employees. Impactful benefits for business. 
Whether you're at a small team of 10 or a big team of 1000+, we'll set you up with unique solutions that integrate with other wellness apps to help your employees to:
improve productivity & focus
lower stress
get their best sleep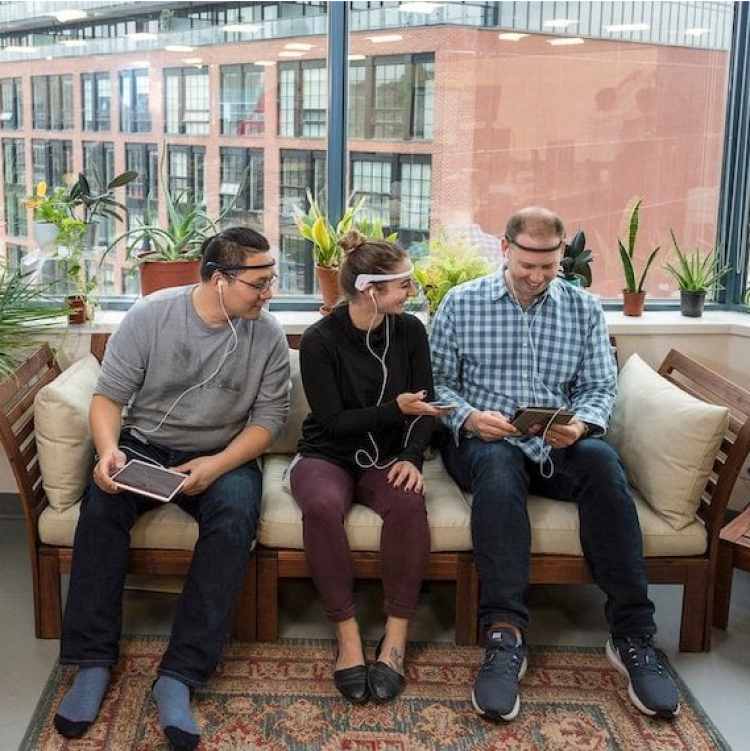 Clinical & academic research
By leveraging our advanced biosensor data analysis and insights, researchers can uncover new discoveries, drive scientific breakthroughs, and enhance education.
Muse offers a competitive advantage with our robust mEEG platform, proprietary AI algorithms, and engaged user base. Collaborate with us to advance knowledge, inspire students, and foster innovation within the academic community.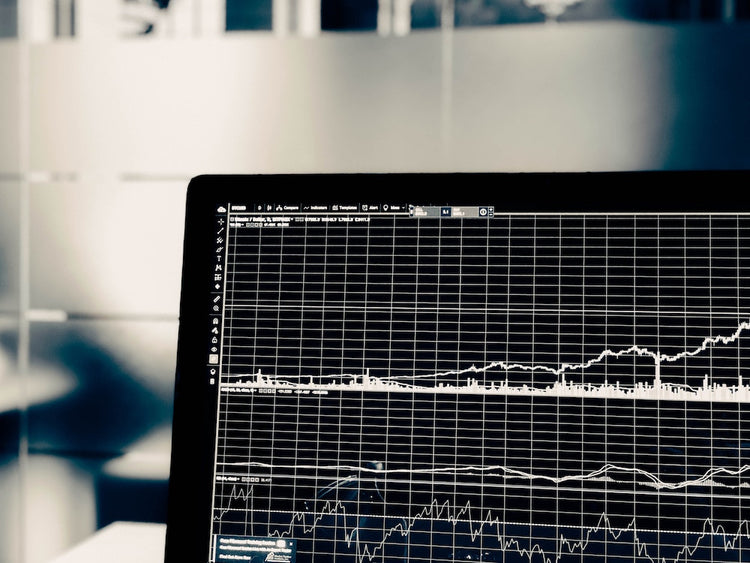 App development & biosensor integration
Imagine creating applications that optimize mental performance, track stress levels, enhance meditation experiences, or enable immersive virtual reality adventures. Muse's SDK partnerships provide the foundation for turning these ideas into reality.

Together, we can revolutionize the application landscape, improve user experiences, and make a lasting impact on the future of biosignal integration in application development. Partner with us and unleash the full potential of biosignal-driven applications.