The link between arterial plaques and heart attacks in middle-age is widely recognized. Yet, another common heart disorder affects people across the age spectrum. Irregular heart rhythm (termed arrhythmia) heightens the risk for both stroke and cardiac arrest. The most prevalent arrhythmia is atrial fibrillation (AFib). This affects from 2.7 – 6.1 million people in the U.S. (1).  Mindfulness and meditation have been shown in studies conducted over 30 years to reduce episodes of AFib and other arrhythmias.
Arrhythmia Risk Factors and Mindfulness
High blood pressure and diabetes are both risk factors for the development of an arrhythmia, whether evidenced as a suddenly slow heart beat or the rapid one of AFib. The implantation of a permanent pacemaker is usually recommended by cardiologists once arrhythmia has been diagnosed, along with daily heart medications.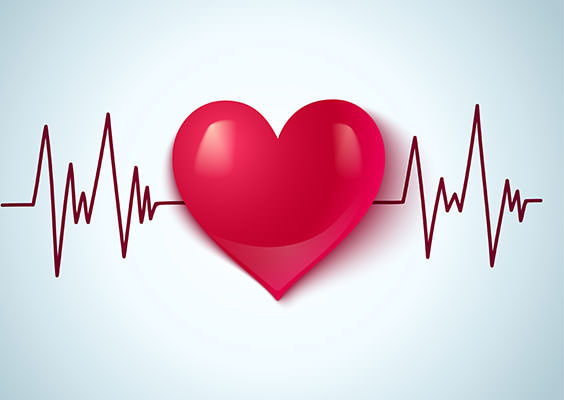 However, mindfulness and meditation have been used to prevent the onset of arrhythmia in high-risk adults. A research article in 2015 in PLoS One revealed that a 12-week mindfulness training program slowed heart rate in research subjects with heart disease as compared to a matched control group (2). Meanwhile, a similar study showed improved blood pressure in hypertensive subjects with heart disease (3).
 Diabetes, Insulin Resistance, and Meditation
Type 1 diabetes is an autoimmune disorder affecting around 1.25 people in the U.S., according to the Juvenile Diabetes Research Foundation (JDRF) (4). Meanwhile, 40 percent of all adults in the U.S. develop Type 2 diabetes over the course of a lifetime (5), and 86 million people in the U.S. have prediabetes (6). Over time, a prediabetic condition (as determined by high glucose and A1C lab values) will evolve into Type 2 diabetes.
Insulin resistance occurs when enzymes normally produced in the pancreas are either nonexistent or unable to process sugar (termed glucose) in the bloodstream for transfer to muscle and tissue cells. Instead, the glucose remains in the bloodstream, and causing symptoms plus a wide variety of health problems. Atherosclerosis and other heart disorders are typical in Type 1 and Type 2 diabetics who have lived with their diabetes for many years—even when treated with insulin or oral medications. Reduced insulin resistance following a meditation practice of a set duration was found by researchers in a study undertaken in diabetic patients suffering from heart disease (7).
Psychological Stress as a Cause of Heart Disease
Findings of an analysis of 23 clinical trials were published in The Oschner Journal, which revealed a benefit from meditation in reducing heart attack risk (8). Specifically, the cortisol levels were lower in patients who engaged in a mindfulness routine (e.g., daily meditation). Meanwhile, medical research has shown that psychological stress increases cortisol levels in the blood. The adrenal glands are responsible for producing cortisol, which is a necessary human hormone. However, the release of too much cortisol into the bloodstream—as occurs during periods of stress—can eventually damage the arteries and heart. People experiencing emotional stress are at far higher risk for the development of both cardiovascular disease and arrhythmia. Therefore, the answer is yes, taking time for a mindfulness practice can be beneficial to maintaining long-term heart health.